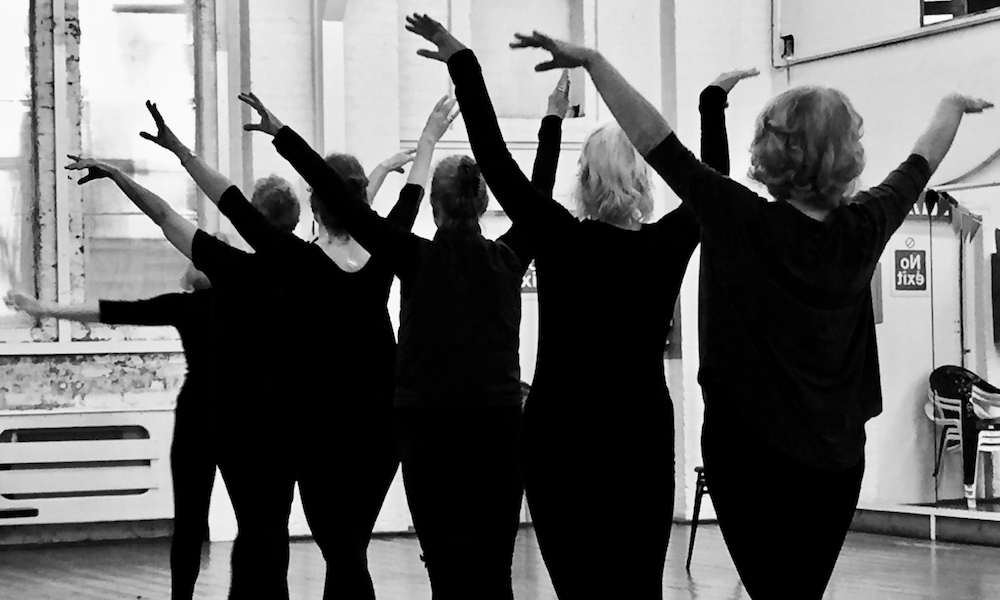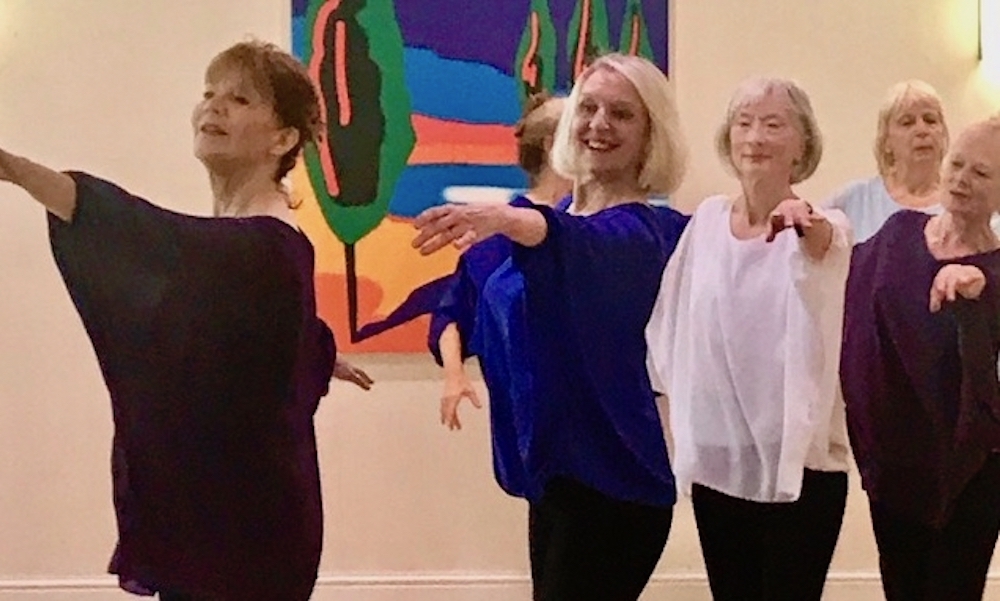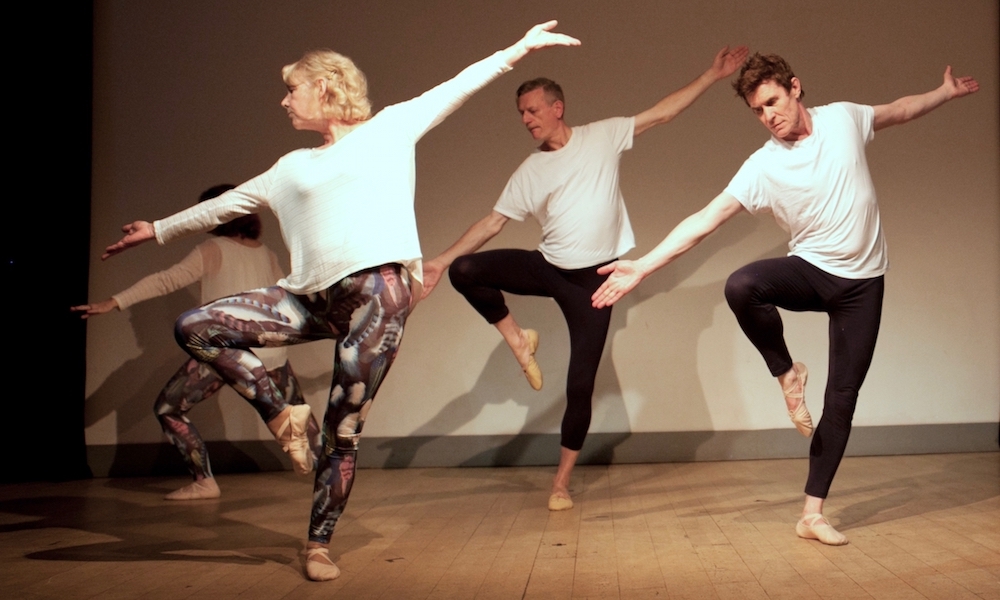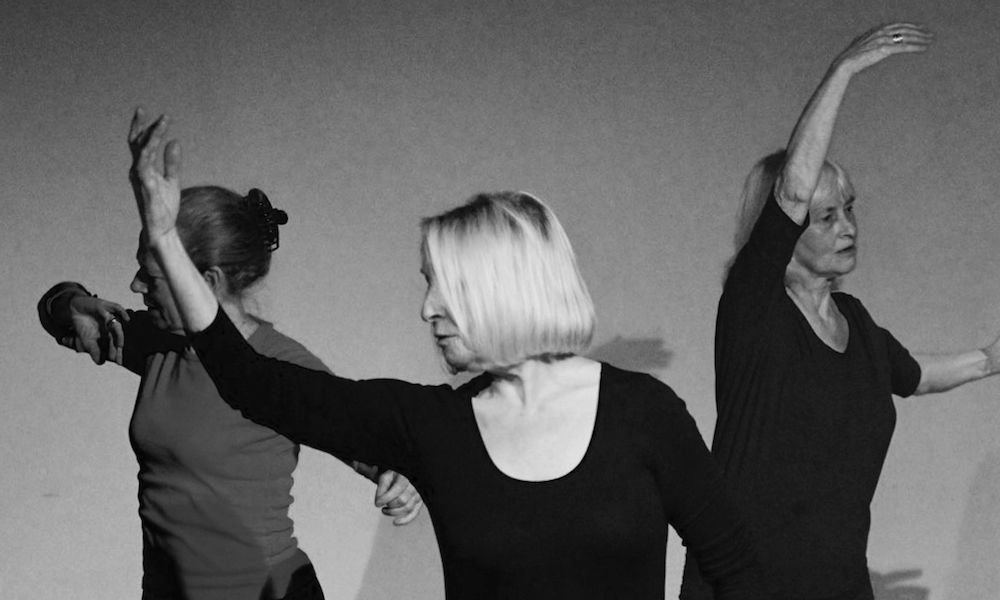 Dance is our passion and keeps us younger, happier and connected to a shared community.
Dance is wonderful for our bodies, our minds and our memories and this is supported by research.
Older people can offer something different and valuable to the world of dance.
We bring our rich life experiences to what we do.We regularly perform at a variety of festivals and venues in and around London and are keen to take our work further afield.
We actively seek to learn new skills.  Currently we are learning to choreograph our own work under Simon Rice's expert direction.
A documentary video made by the late and great filmmaker Richard Taylor, in 2013.
Patron: IREK MUKHAMEDOV OBE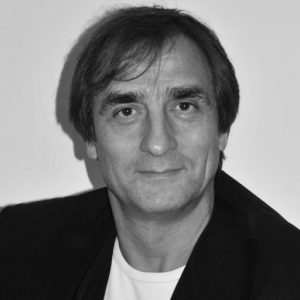 We are deeply honoured and thrilled that the legendary Irek Mukhamedov became Sage Dance Company's Patron in 2018.  Born in Russia in 1960, he joined The Bolshoi Ballet as a Principal in 1981. During his nine years with the company his title roles included Spartacus, Ivan the Terrible, Romeo and Juliet and The Golden Age. In 1990 he left the Soviet Union and joined The Royal Ballet where he performed a wide variety of classical and contemporary roles, including those created for him by Kenneth MacMillan in Winter Dreams and The Judas Tree, and by Twyla Tharp in Mr Worldly Wise. He danced the role of Diego Rivera in Annabelle Lopez Ochoa's Broken Dreams for the ENB, and created the solo in Arthur Pita's Jingling from the Zills. He travels extensively teaching and coaching.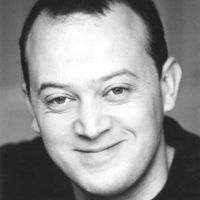 Simon was a First Soloist in The Royal Ballet (1982-92) and the first male dancer to perform The Chosen One in MacMillan's The Rite of Spring. Freelance work includes Carousel at The National Theatre; I Do for Dante Or Die Theatre; The Skin of Our Teeth at the Young Vic; the role of Puck for the ENO production of The Fairy Queen; A Midsummer Night's Dream at Nationaltheater Mannheim; and award-winning Giselle for the Fabulous Beast Dance Theatre. For K Ballet he choreographed The Vary People; co-founded the physical theatre company, flamingofeather, and dance company, Abundance, creating pieces Still Moving, Moonshake, and Grace. He was awarded The Winston Churchill Memorial Trust Fellowship to study models for social inclusion in Brazil; and formed The Sage Dance Company in 2010.
TRUSTEES
Liz Heasman (Chair),  Jean Woollard (Vice Chair), Philippa Morgan (Secretary), Claire Martin (Treasurer), Felicity McDonald, Stephen Rowe, Gilly Wesley. 
HMRC Charity No. 1190384
MEMBERS
Barbara Berkeley-Hill, Liz Heasman, Catriona Maccoll, Felicity McDonald, Claire Martin, Philippa Morgan, Claire Turner, Stephen Rowe, Gilly Wesley, Jean Woollard
Barbara Berkeley-Hill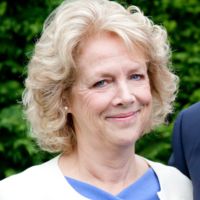 Barbara has had a lifelong passion for dance. From the ages of 7-15 she attended a small but very good provincial dance school and received a solid grounding in all forms of dance. She danced her way through university but then there was the inevitable gap as the demands of family life and a busy professional career in higher education took over. She is now enjoying a very active retirement and is delighted to have the chance to dance again as a member of Sage.
Liz Heasman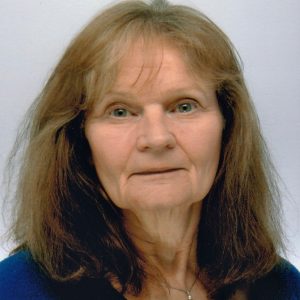 Liz has a fine art background but interests in theatre and film also led her to a concentrated period of dance and mime studies in her twenties.  After a long distraction for a career in the visual arts, she was surprised to discover that it is possible at any stage to rekindle the joy of performance in music and dance and feels privileged to be part of a creative company such as Sage.
Catriona Maccoll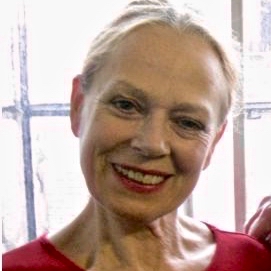 Catriona trained as an actress and worked in theatre and TV for eleven years. She then retrained as a dramatherapist, working in the field for twenty-six years. She has studied various forms of dance. At the moment her main interests are tribal fusion belly dance, barefoot flamenco and dervish dance. She keeps fit through yoga, pilates and ballet floor barre. Joined Sage in 2012.
Claire Martin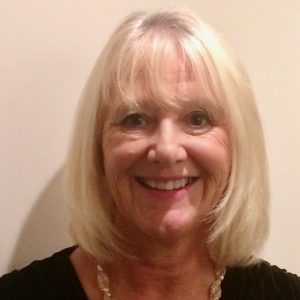 Claire has loved dance from a young age, particularly ballet, which probably came from her grandmother who saw Alicia Markova dance with the Festival Ballet in 1951. Claire still has the programme. She attended a good local dance school where she learnt ballet, tap, and modern dance in the style of Isadora Duncan based on the high ideals of Ancient Greece: beauty, philosophy and humanity. She started work at 18 but carried on dancing into her twenties, with the odd local amateur performances in pantomime.  She then didn't dance for some 20 years until a local tap class rekindled her passion. After retiring in 2017 she found a ballet class for over 55s linked to Sadlers Wells and was accepted to join Sage in 2018.
Felicity McDonald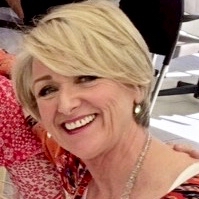 Felicity's family moved to Zimbabwe from England when she was five. At eight she discovered dance and participated in every form available – ballet, Spanish and modern.  At the age of thirteen she moved to a remote boarding school and was unable to continue with dancing.  Following  school she attended University in South Africa and  became a teacher of children with dyslexia. In 2000 she returned to the UK with her family where, amongst other things,  she learned Italian, drove a bus as a tour guide, taught English as a foreign language and began to do voluntary work with children.  She kept fit with every form of exercise from aerobics to Zumba. Miraculously in November 2014 she discovered Sage and was, at last, able to return to dance.
Philippa Morgan
Philippa grew up in London in a family of musicians and despite being fascinated by dance she didn't start ballet classes until university.  A move to Gloucestershire in 1991 and a career teaching and performing as a musician – and in the last ten years working as an exercise instructor in Cardiac Rehab and on a GP Exercise Referral Scheme – made it hard to find opportunities for dance. Instead she put her energy into running, and completed 17 marathons between 2005 and 2016. Retiring back to London in 2017 and joining Sage was the start of an exciting and creative new phase of her life, which just keeps getting better!
Stephen Rowe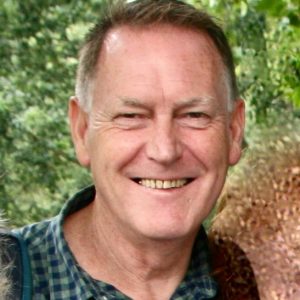 Stephen's mother took him to his first ballet class when he was 8 years old. He danced in a reconstruction of Yvonne Rainer's "Chair/Pillow" at London's Toynbee Studios, appeared in the T-Mobile commercial shot at Liverpool Street Station and most recently worked with Rosemary Lee in a Dance Umbrella piece called "Square Dances". Stephen has spent most of his working life as a producer/director in corporate television.
Claire Turner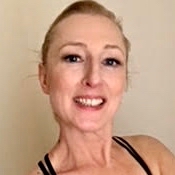 Claire always has been in love with ballet from a very young age. At five she remembers being completely mesmerised by the twirling ballerina in a jewellery box thinking it was the most beautiful thing she'd ever seen and wanted to do the same. She started ballet and tap classes at the age of seven and as a shy child dancing helped to express her emotions. Ballet soon became a lifelong passion and she went on to train full time in Liverpool then at the West Street School, Covent Garden. Over the years, she has continued to dance and perform and now feels very privileged and excited to be part of the Sage Dance Company.
Gilly Wesley

Gilly won a scholarship to the Royal Academy of Dancing at the age of 11.  Two years later she had the honour of being chosen to appear in the annual Gala hosted by her idol, the Academy's patron, Margot Fonteyn, whom she had the honour of meeting before appearing in the performance at the Theatre Royal Drury Lane, alongside many famous dancers from all over the world.  A move to Germany in her twenties and a subsequent career in international marketing meant that it was not until 2007 that she returned to the world of dance, initially to take up ballet classes again. She danced with Counterpoint Dance from 2010-2013, joined Damn Fine Dance Company shortly thereafter, where she developed her contemporary skills.  She was accepted to join Sage Dance Company under Simon Rice's direction in February 2012.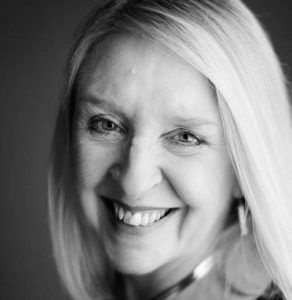 As a child, Jean loved watching classic Fred Astaire and Ginger Rogers movies on TV and dreamed of becoming a dancer. She attended ballet, tap and 'modern' classes regularly from the age of 7 and continued into her teens and twenties when she began working as a professional actor in theatre and television. Sadly, she never starred in a musical but her love of dance has never waned and, as a teacher of English and Drama, she directed and choreographed a number of shows for her young pupils.  Since 1989 she has run her own small consultancy business specialising in leadership development and coaching. She has been dancing with Rambert's Mercury Movers class for over 55s since 2013 and joined Sage Dance Company in January 2015. She is delighted that her dreams of performing as a dancer have finally come true!
Fionuala Power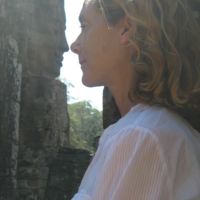 Fionuala has worked extensively as both a dance teacher and a yoga teacher. She has been connecting to yoga for over 25 years through her personal practise and teaching, initially integrating yoga into her physical training as a professional dancer with The Royal Ballet Company, Merce Cunningham Dance Company, Wayne MacGregor Dance Company and throughout her dancing career. In 1999 Fionuala started her training as a yoga teacher with The British Wheel of Yoga UK. She then travelled extensively to study with some of the most knowledgeable and distinguished Yoga teachers in Asia, Europe & New York. This is her first choreographic work for Sage Dance Company.
Kim Mendez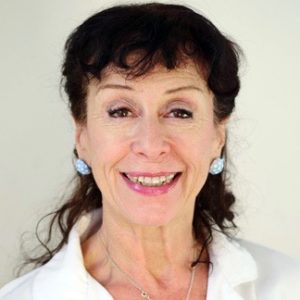 Kim trained as a Cecchetti ballet dancer. She performed with three ballet companies, including Scottish Ballet, and had the privilege of dancing on tour with both Fonteyn and then Nureyev.  Kim continued her career as a dancer in West End shows and films, and now she teaches two ballet classes a week, performs as an actress with the Royal Ballet, and has opened her own practice as a complementary therapist. Kim loves being part of Sage Dance Company and particularly enjoys creating choreographies.
Richard Taylor
Richard Taylor made the video about Sage Dance Company in 2013. During a career spanning 25 years as a BBC producer he made 47 major documentary films in 61 countries, several of which won international awards. In 1989 he established his own independent company, Orpheus Productions, through which he continued to make programmes for the BBC, other broadcasters and also to work in the corporate sector. His work included a film in Ethiopia for the charity 'SafeHands for Mothers' supported by Band Aid. His last long-term project was in The Gambia.  Before he died, he completed a film about the internationally-renowned violinist, Viktoria Mullova (Bath International Film Festival).
Tony Price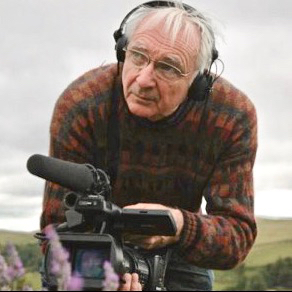 Tony Price is a filmmaker. He has spent much of his life making programmes explaining things to an audience of perhaps care home workers or nurses or car assembly-line workers. Now that he is mostly retired he has changed tack and started making documentaries. Filming people who are not remotely at your beck and call is fascinating and really difficult. He is relishing it.
Tom Boylan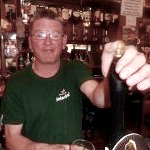 Tom worked at the Sir Robert Peel pub in Camden and has been instrumental in organising two filming projects for Sage DC. The first was a film by Richard Taylor which includes footage of Sage DC at their regular Wednesday evening haunt. The second was filmed exclusively in the pub by Tony Price and Serena Nuttall. Sage are indebted to the kindness and co-operation of Tom, his staff and the regulars at the Sir Robert Peel pub.