Simon Rice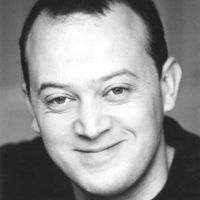 After more than 11 years in his role as our Artistic Director and company choreographer, Simon has left Sage Dance Company to take up a permanent new position in a media company.
Simon founded Sage DC in 2010 and has created many memorable works for the company, including Dreaming, Song Of Love, Pieces of Eight, Zadok, Gitanes, and his most recent work Ciaccona, which was performed for the first time in October 2021 at the Bloomsbury Festival.
As former First Soloist with the Royal Ballet Company and after an expansive stage career, Simon has brought a wealth of professional experience as choreographer and dancer to his work with Sage DC. His freelance work also took him to Japan and Italy and, in 2010, he was awarded The Winston Churchill Memorial Trust Fellowship to study in Brazil.
He challenged the company to produce work of a standard and technical complexity not usually associated with non-professional older dancers, and his talent as a director was put to good use in working with a diverse range of professional and non-professional dancers and dance companies to create our highly successful Every Body Dance shows. 
Simon also ran a series of choreographic workshops to develop company members' own choreographic skills and these have resulted in a number of new works that now form part of the company's repertoire.
Simon's expressed aim in setting up the company was that, one day, we should run it ourselves and he has left us well equipped to take this next step in our development. 
We shall miss him and are sorry to see him go but we wish him all the very best and success in his new role and look forward to inviting him to our next performance.
The Future
Before appointing a new Artistic Director, Sage Dance Company's aim in the immediate future is to work with a number of different choreographers exploring various dance styles, but also never forgetting our raison d'être, to be ballet-based. 
To this end, our next piece will be based on the work of George Balanchine, the Georgian-American highly influential choreographer, who co-founded the New York City Ballet.  Our choreographer will be Fionuala Power, who danced with The Royal Ballet Company, Merce Cunningham Dance Company and Wayne MacGregor Dance Company and who in 2014 choreographed Chase for Sage DC, a Merce Cunningham style piece, which was performed at the Lilian Baylis Studio at Sadler's Wells and since then on numerous other occasions.
Jean Woollard, 2022
Revival of our postponed Every Body Dance show for the Bloomsbury Festival, 23rd 

October

 at Conway Hall, London
To celebrate how the positive powers of dance could get us through those dark months of the pandemic, we presented a joyous programme of different dance styles involving performers of all ages and abilities.
Alongside new work by SAGE, we were joined by four other exciting and innovative performing companies: the street dance company MANIFEST NATION; contemporary dance company THOMAS PAGE DANCES; dancer/choreographer FIONUALA POWER; and UK's leading dance charity for people with learning disabilities MAGPIE DANCE
Together we aimed to show that everybody can dance for life. 'You don't stop dancing because you get old, you get old because you stop dancing!'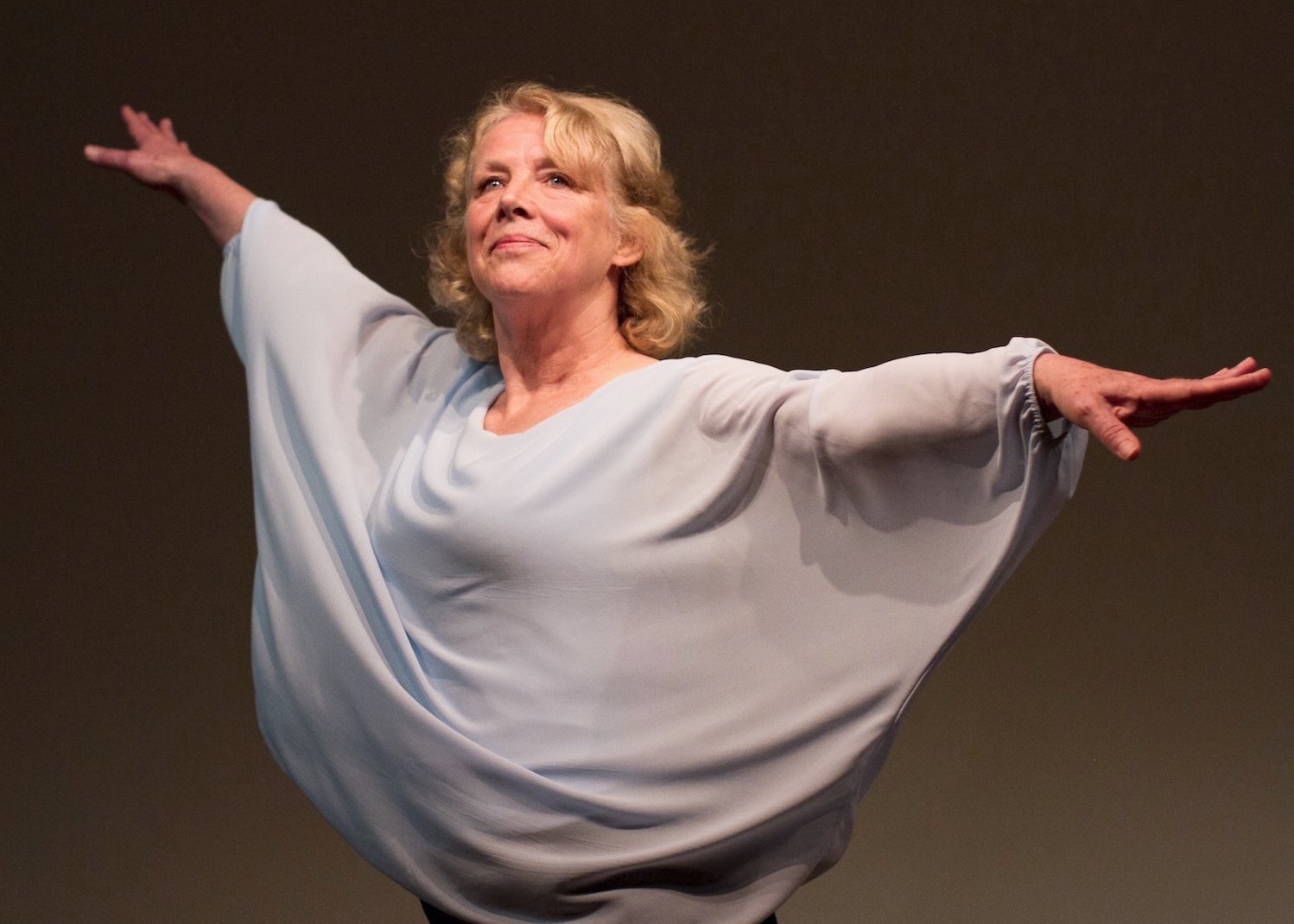 Sadly, for all at Sage Dance Company, Barbara will be leaving us and so it is from the heart that everyone in SDC wishes her all the very best.
Barbara was a calm but authoritative figure in SDC, someone with whom it was always possible to discuss matters constructively and who was thoughtful and generous with her advice.  She always spoke and responded eloquently and measuredly with a kindness that is the hallmark of her nature.
As a dancer, she was a crucial member from 2013 onwards performing in a majority of the works with her customary precision and feeling, whether in Fionouala Power's Cunninghamesque Chase, or in the more classical style of my Pieces of 8. She was a joy to rehearse with, quick to learn and execute the choreography, and was a most reliable presence who performed with great finesse, topped with a smile.
Barbara was also Chair of Sage's Trustees Committee for three years and was a prominent supporter of new work and new artistic vision. Even though other commitments prevented her from being a regular member of the first choreographic group, she supported its purpose and participated when available. She was also an invaluable link between the director and the dancers and trustees.
Barbara, having been such a vital presence, will be very much missed. I hope she will be able to find the time to visit us but until then, on behalf of Sage Dance Company, thank you Barbara for all your work, but most of all for being you.  
EVERY BODY DANCE  2 !
On April 7th 2020, our 10th Anniversary year, Sage Dance Company were due to curate a performance at the Andrew Lloyd Webber theatre in the Arts Educational Schools, West London. This will still happen, but at a later date when COVID-19 is no longer a threat.
Alongside new and existing works from Sage itself, we will tread the boards with five other talented and innovative dancers and dance groups, featuring classical ballet, jazz, contemporary and hip hop.
Thomas Page Dances, Tom is a very dynamic choreographer who will present works by both his youth group and a senior group. Arts Educational Students will delight everyone with a joyful jazz number. B-Better's Manifest Nation, a young street dance company, has joined forces with Sage and through the enthusiasm and expertise of Alex Ferrelly has taught us how to be cool and dance hip hop!
For the first time, we will be joined by young people from Masters of Ballet Academy, artistically directed by former English National Ballet Principal Elena Glurjidze, and Magpie Dance, the UK's leading dance charity for people with learning disabilities.  Magpie recently performed a personal rendering of the Sir Kenneth MacMillan classic 'Gloria' at The Place with great presence and aplomb, developed through a community residency with the Royal Opera House.
Lastly, but by no means least, we are thrilled to welcome the indomitable Kate Stanforth who will perform a duet with her pupil Tilli Conway.  Kate has battled illness to become an inspiration to all dancers.
We asked Kate to write this short article.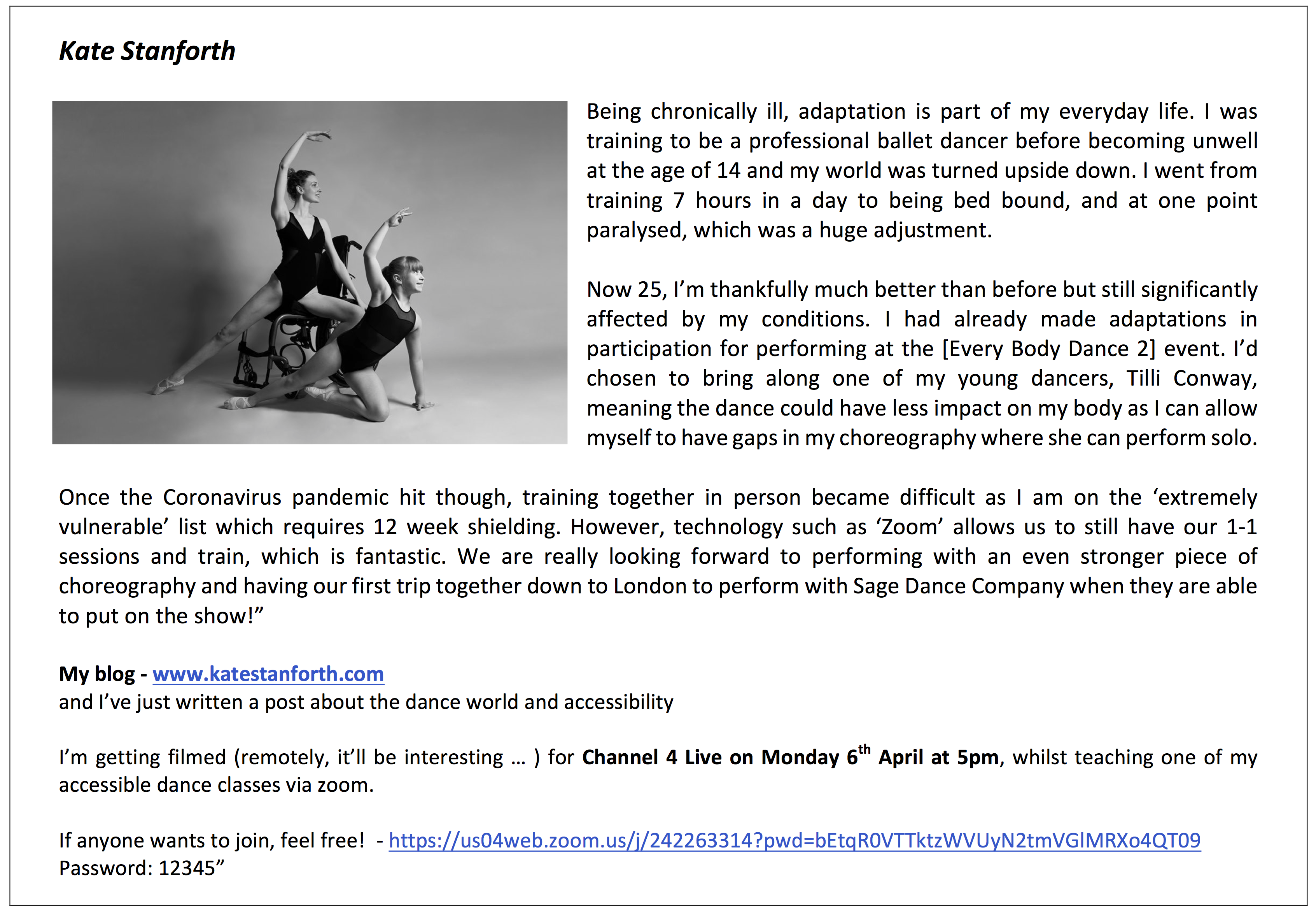 In the light of the current Covid-19 health crisis, we have had to postpone these two events.
In Conversation with Irek Mukhamedov, Saturday 28th March at 7:30pm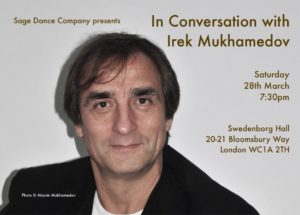 We are delighted that our patron, Irek Mukhamedov, will give a talk about his illustrious international career at the Swedenborg Hall in Bloomsbury. 
As one of the greatest and best-loved male dancers of recent decades, occupying a special place in the hearts of British dance-goers, he will be interviewed on stage by Stephen Rowe and the evening will end with a Q&A, with an opportunity to meet Irek after the event. A glass of wine or soft drink is included with the ticket price.
Every Body Dance 2!  Tuesday 7th April at 7:30pm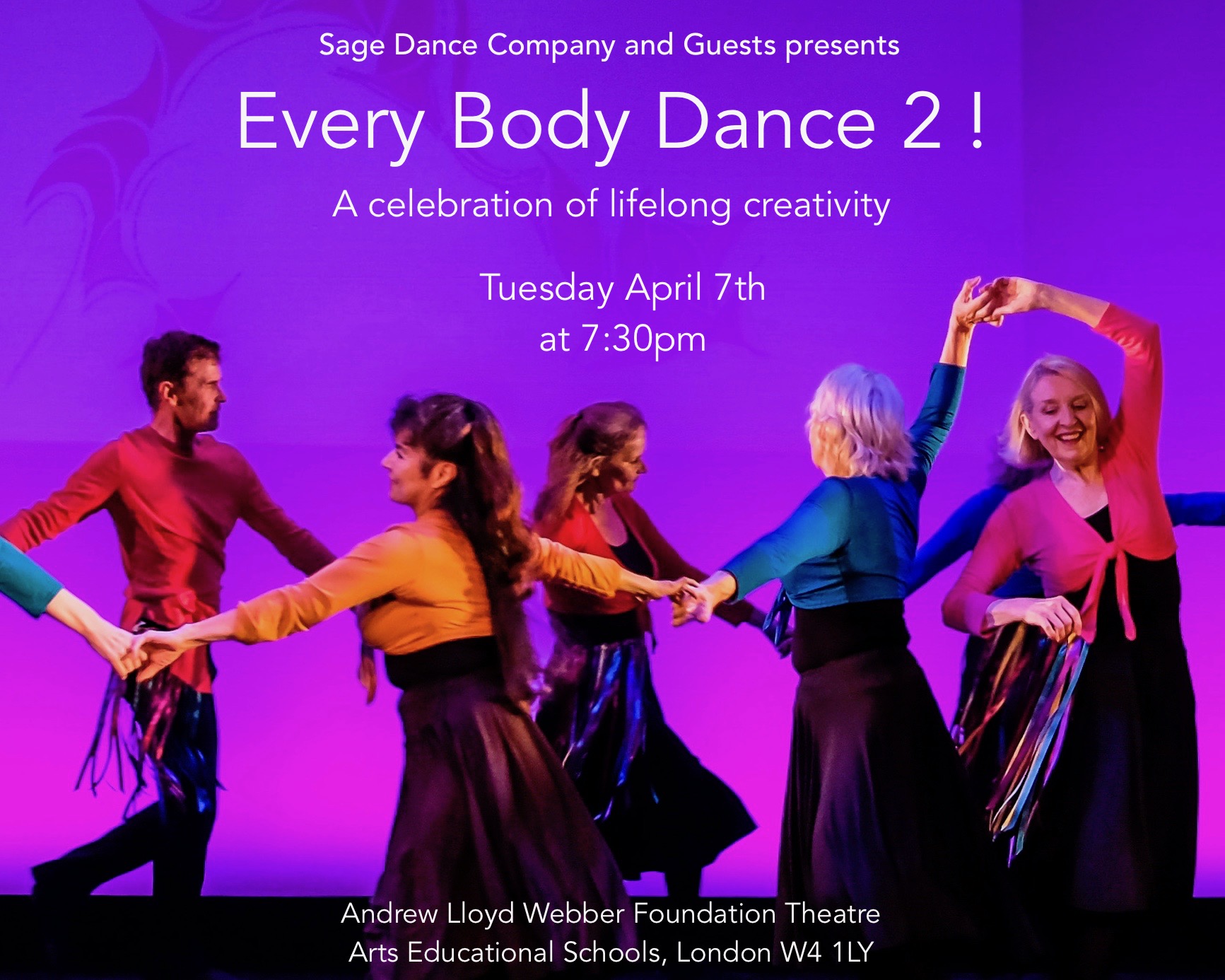 In celebration of our 10th anniversary, and building on the success of our previous sell-out show, Sage proudly presents another evening of dance for all with performers of all ages, abilities and styles ranging from classical ballet to contemporary and hip-hop.
Alongside new and existing works from SAGE, the programme will feature guest performances by five other exciting and innovative dance groups:  ARTS ED YOUTH DANCE COMPANY, MAGPIE DANCE, MANIFEST NATION, MASTERS OF BALLET ACADEMY, THOMAS PAGE DANCES
At the Andrew Lloyd Webber Foundation Theatre, Arts Educational Schools, 14 Bath Road, Chiswick, London W4 1LY
MOVE OVER MOON at the Bloomsbury Festival, October 19th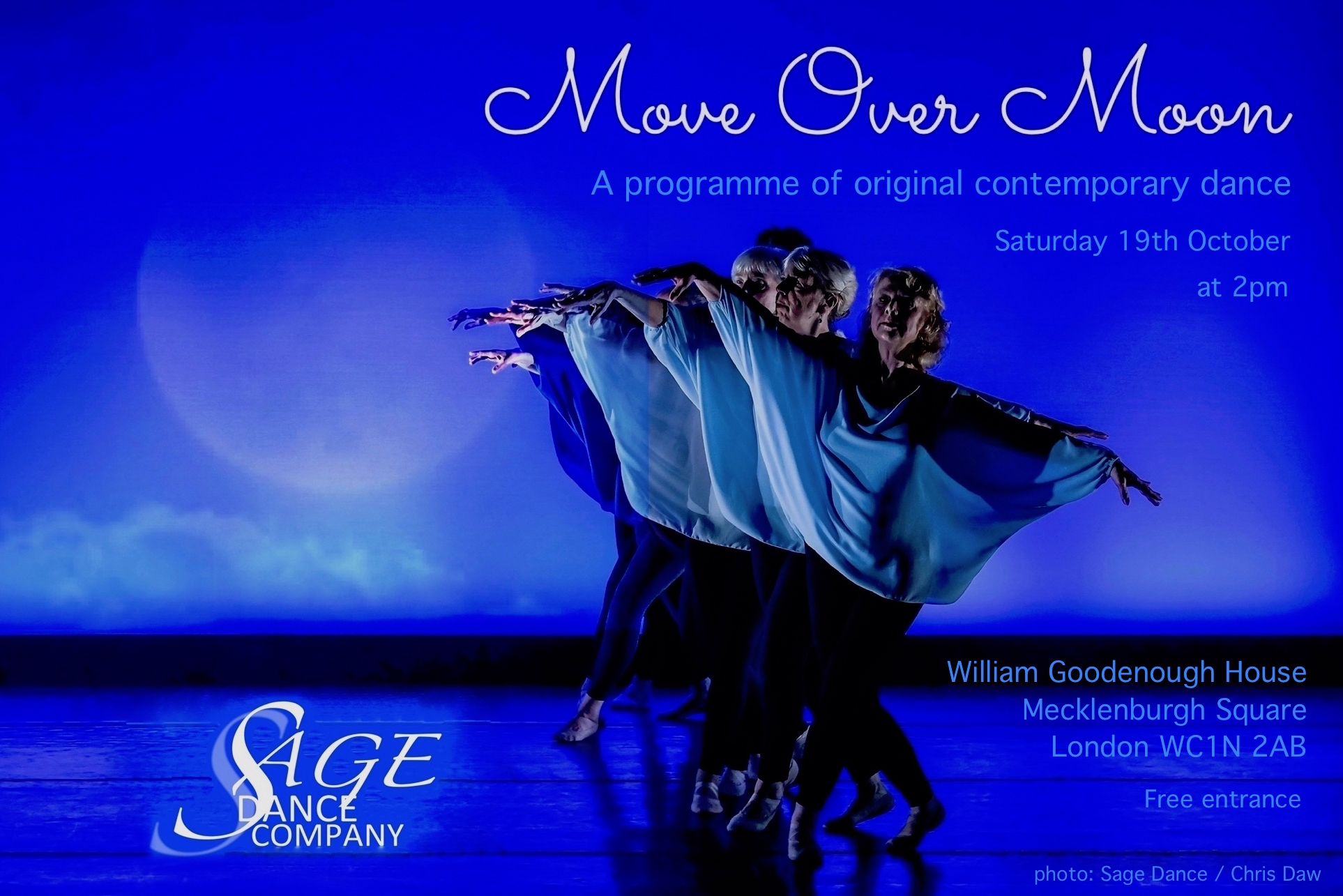 In the spirit of the theme of this year's festival celebrating the 50th anniversary of the moon landing, we explored new territory to launch a programme of contemporary dance, prose and music showcasing our own members' work. After the show the audience stayed for a Q&A to discuss the joys and benefits of 'defying gravity' to practise the art of dance at any age. 
SAGE AT THE TATE, Flourishing Lives, April 27th and 28th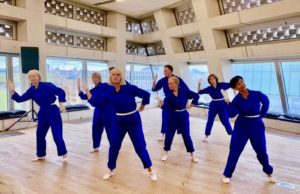 We were delighted to perform at Tate Modern as part of a weekend of events to celebrate the older artist. We received a wonderful response to our two dance programmes, which included four new pieces created by members of our company:  Arise, Infinite Slope, Tree Frog, and Out of the Blue.
RAISING THE ROOF! Thanet Youth and Community Centre, July 25th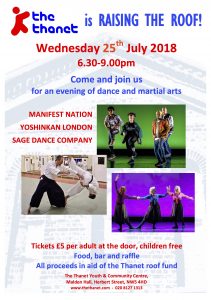 We hosted an evening of dance at our rehearsal space in Kentish Town, with food, bar and a raffle, to raise funds for its desperately-needed new roof.  Also on the programme were two groups that share this unique space, Manifest Nation, a dynamic and exciting hip hop company, and the thrilling martial arts group, Yoshinkan London. Sage performed Gitanes and showcased a third new piece to emerge from our choreographic workshop, The Magician's Dream, by Sage member Catriona Maccoll.  We are very grateful to all the people who supported us, and to Veg Box in Kentish Town that generously provided the food.  We were able to donate £500 towards Thanet's roof repairs.
Chelmsford Arts Festival, June 23rd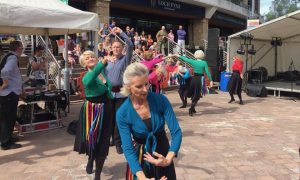 Sage was invited to take part in a day-long programme of staged events in the centre of Chelmsford to launch their arts festival.
Hammersmith and Fulham Festival, June 3rd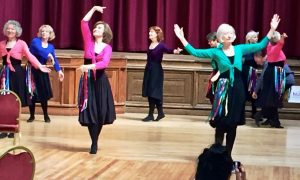 We presented Gitanes for this popular community event celebrating local artists with a programme of music, dance, and circus at the Hammersmith Town Hall.
Ignition Festival, Lyric Theatre, Hammersmith, May 13th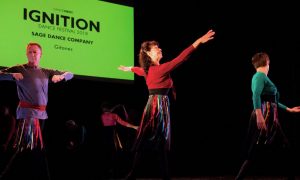 Sage was delighted to be selected again to perform at the Ignition Dance Festival Community Platform organised by DanceWest to feature the best dance talent around – from ballet to hip-hop, from contemporary to Bollywood. DanceWest's video gives a taste of this eclectic event, including interviews with two of our Sage dancers, Jean Woollard and Charles Denroche.
B(old) Moves Festival, South Bank, London, May 18th
Some of our dancers also participated in a piece choreographed by Mark Baldwin, former director of Rambert Dance Company. A week of rehearsals culminated in a performance in the Clore Ballroom at the Royal Festival Hall.
EVERY BODY DANCE!  Sage production at Arts Ed Theatre, April 10th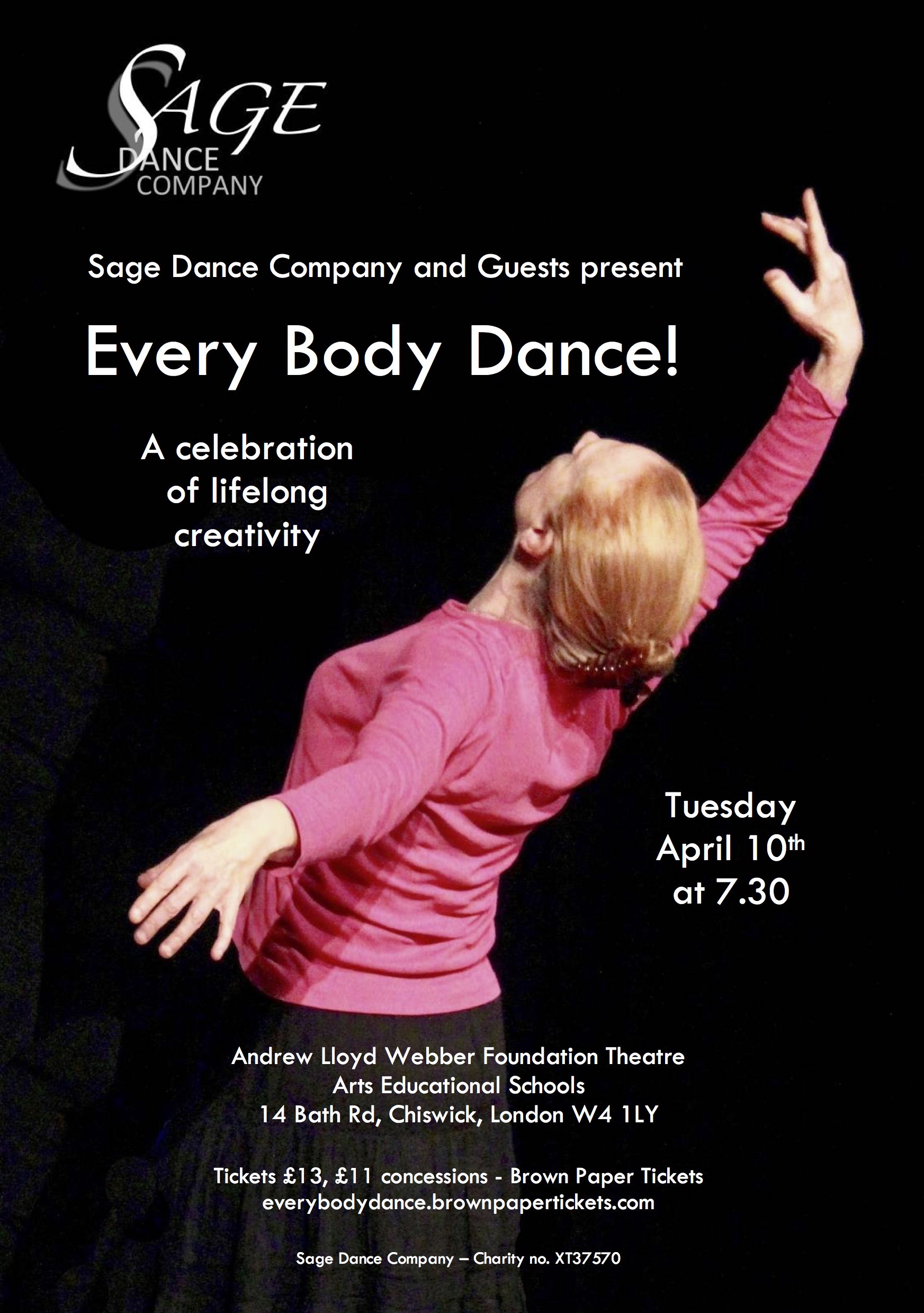 At the Arts Educational Theatre in Chiswick we had a sellout and very joyous performance of "Every Body Dance!" – a celebration of lifelong creativity through the joy of dance.  
Sage performed Pieces of Eight, Friend, Another Presence, Chase, Trifariam, Zadok, and a brand-new ensemble piece, Gitanes, choreographed by Simon Rice, our Artistic Director, and danced to the wonderfully spirited Pieces Gigtanes from the album Vivaldi and the Baroque Gypsies.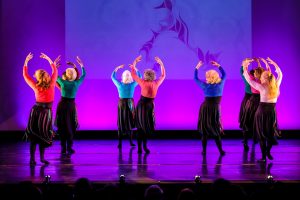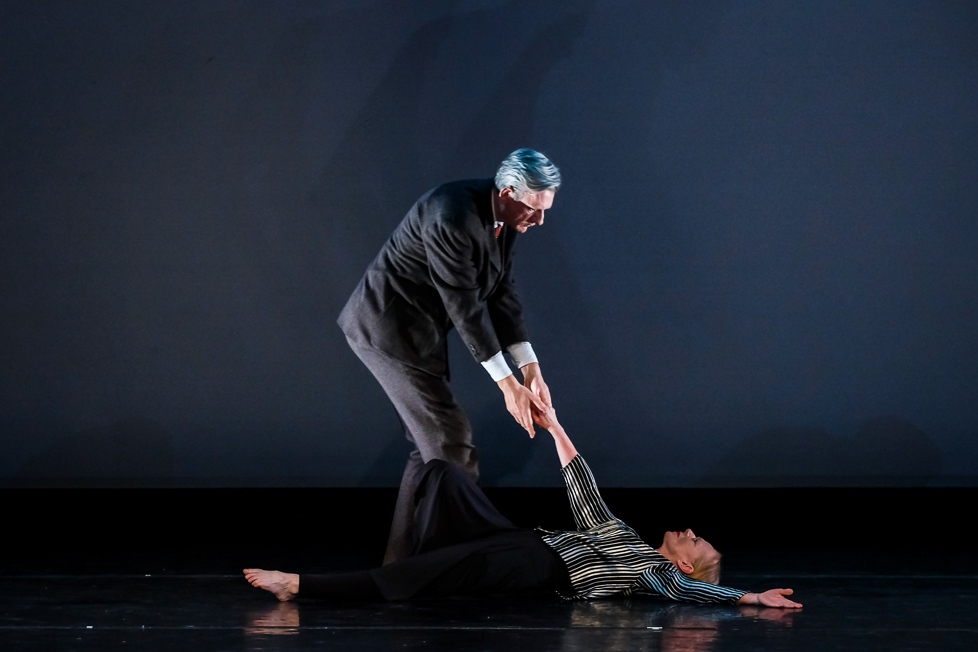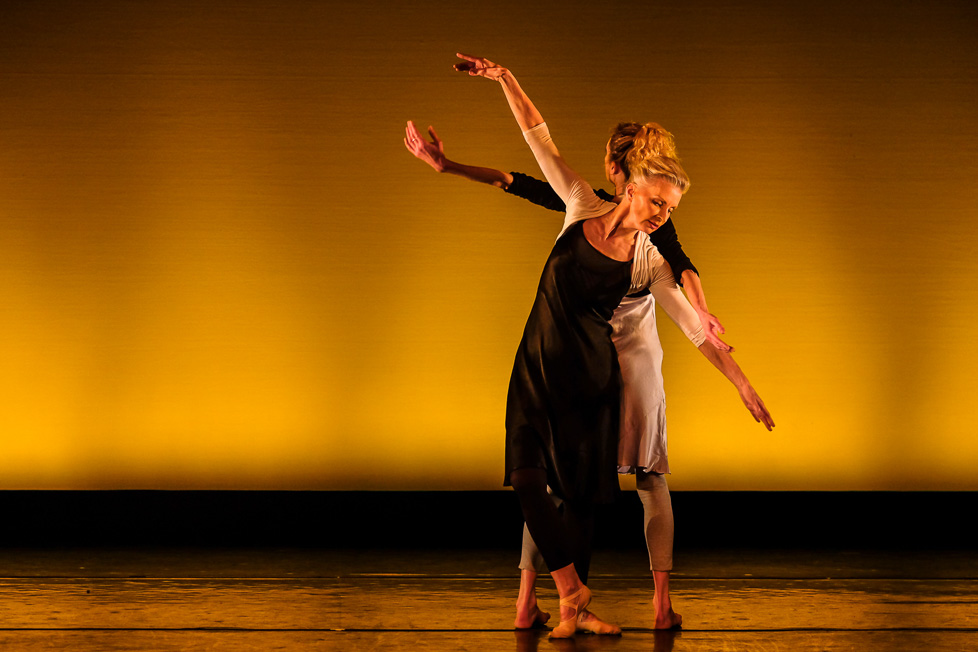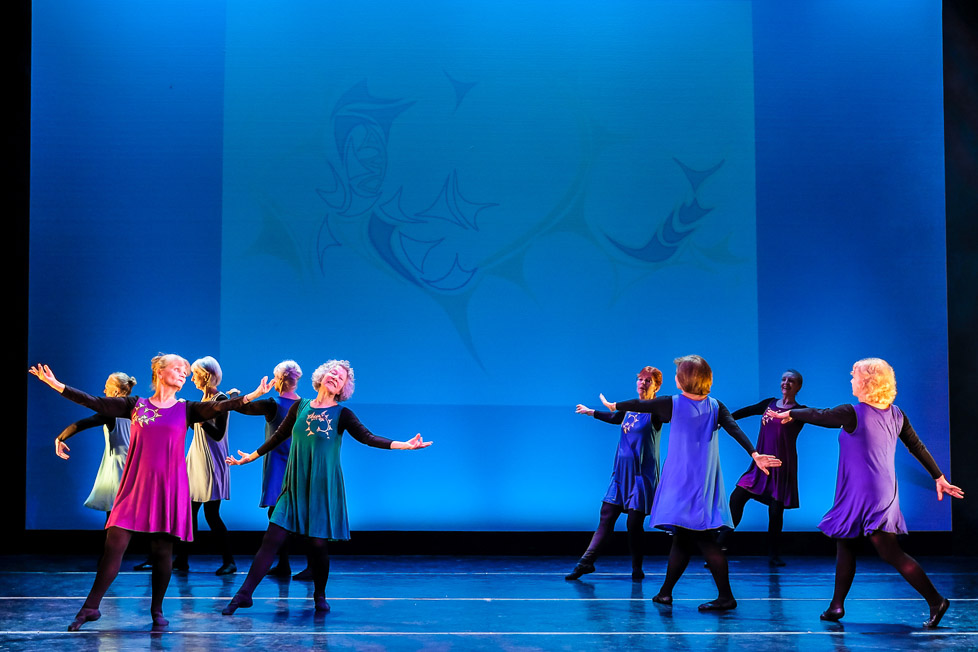 The programme featured guest performances by five other exciting and innovative dance companies, Ready Willing Able Dance Company,  Arts Educational Schools, SLiDE, Manifest Nation, and Thomas Page Dances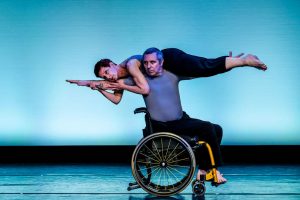 READY WILLING ABLE DANCE COMPANY was established  14 years ago and is supported by East London Dance where they are based.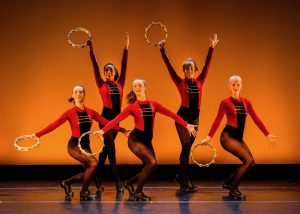 ARTS EDUCATIONAL SCHOOLS – The Arts Ed 6th form offers 16-18 year olds both an excellent academic education and an outstanding performing arts training. In 2015, Arts Educational Day School and Sixth Form won the Independent Schools Association Excellence Award. This was given in recognition of its excellent academic standards, specialist performing arts provision and record numbers of pupils achieving places at universities and conservatoires.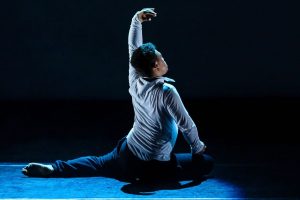 SLiDE is a Croydon based inclusive dance charity that aims to expand the understanding of dance and increase access to the performing arts for all members of the community. SLiDE works with disabled and non-disabled people of all ages and abilities, providing classes and performance projects. Daniel de Mendoza performed a solo work.  He has danced with SLiDE for six years and is a valued member of the family with an exceptional talent and passion for dance.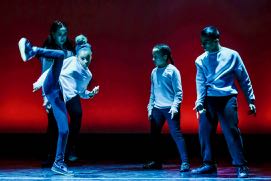 MANIFEST NATION is B-Better's professional hip-hop dance company, based in Camden and led by T Damien Anyasi, Dance Today's Teacher of the Year 2014.  They have performed at 2012 Olympic Games, Glastonbury, Britain's Got Talent, The Royal Variety Performance, Adidas, CITV, The National Gallery, Move It and many others.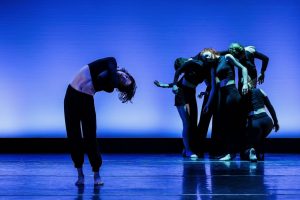 THOMAS PAGE DANCES is a contemporary dance collective that aims to create thought-provoking work to nurture the creativity and development of young artists, whilst striving to make dance accessible for all. Based in Oxford and London and working on a project-by-project basis, the ever-growing collective consists of artists from the many strands of the contemporary arts industry.
STAGE conference, Kings College London, March 10th
Sage performed at STAGE conference held at London Bridge, hosted by King's College London's Health and Humanities Society.  The  Society aims to celebrate shared interest in diverse intersections between health and the humanities. This encompasses the medical humanities and the use of arts (performance, visual, literary) in healthcare. Sage performed to an audience of medical students and healthcare professionals.
The Bull Theatre, Barnet, March 10th
In the evening Sage performed at The Bull Theatre Dance Festival alongside Sadler's Wells Company of Elders, Counterpoint Dance Company, D2D Dance Company, Green Candle Dance Company, Dawka Energi and young students from Susi Earnshaw Theatre School.
Bloomsbury Festival, October 21st
On Saturday October 21st, Sage took part in the Bloomsbury Festival at UCL Hub as part of the festivities centred around The Art and Science of Living Well.
We performed Chase, our Merce Cunningham inspired piece, choreographed by Sage guest choreographer, Fionuala Power, in the South Cloisters, watched over by a well preserved Jeremy Bentham and two lions.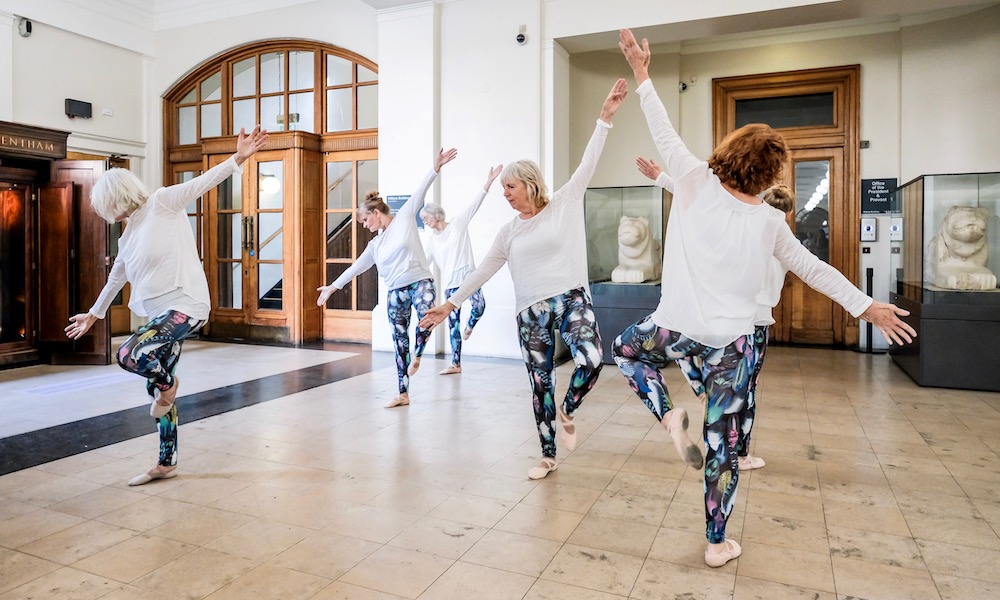 In the Octagon at UCL we performed Trifariam,  a lyrical piece for three dancers choreographed by Sage Dance Company member, Liz Heasman, followed by Friend, a haunting dance/drama duet choreographed by Bren Gosling and Catriona Maccoll, based on a poem written by Bren, who is an award-winning writer.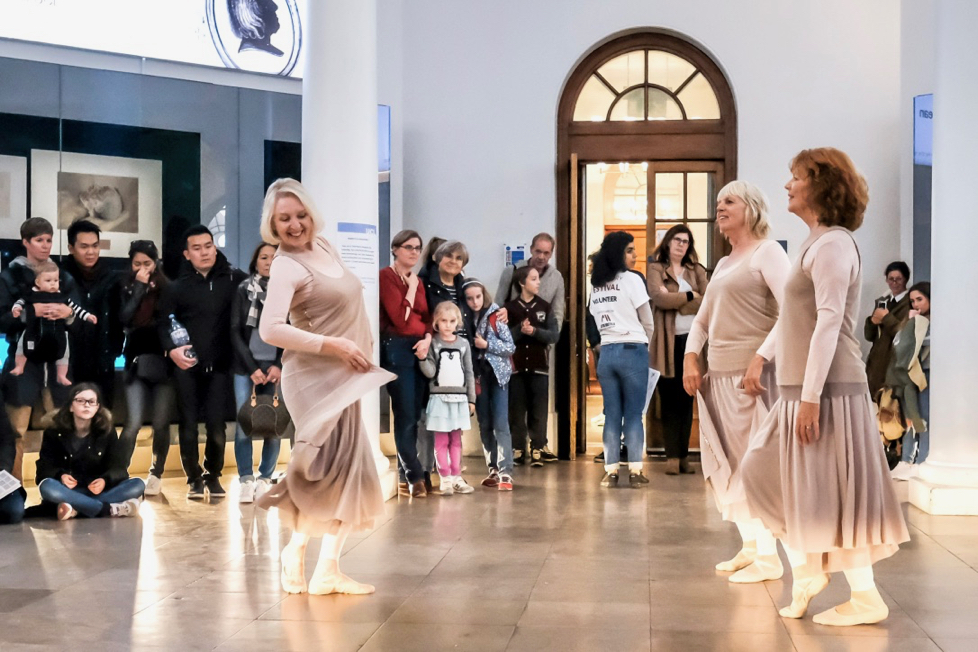 In the Jeremy Bentham Room  two of our dancers performed Another Presence, a new piece of choreography by Fionuala Power, Sage guest choreographer. Also a Merce Cunningham inspired piece, this is a duet featuring Fionuala and Sage member Teresa Thornber-Mann.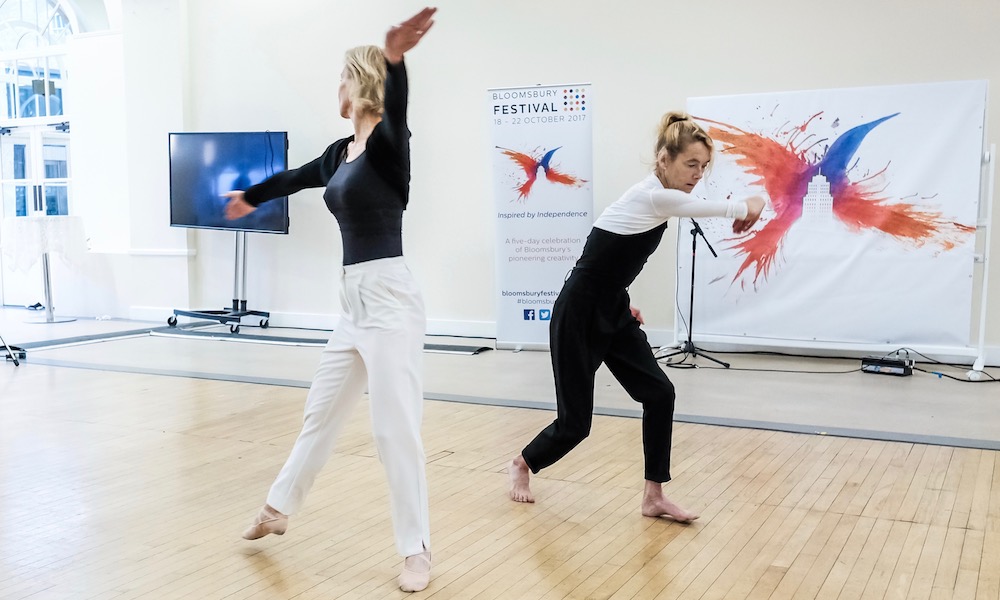 As a finale, the company performed Zadok, choreographed by Simon Rice, in which most members of the company danced.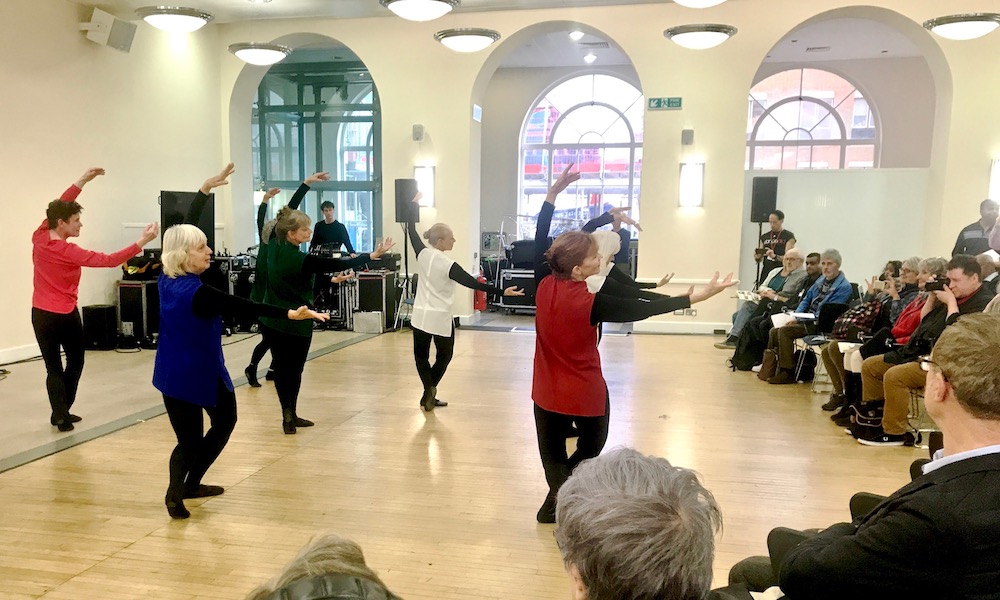 Breathe Arts Programme Guy's and St Thomas's Hospital, October 11th
Sage was invited to perform for a second time this year as part of the Breathe Arts Programme. We performed Chase, Trifariam, Friend and Zadok to a very appreciative audience in the large atrium of Guy's hospital as part of a double bill with Corali Dance Company.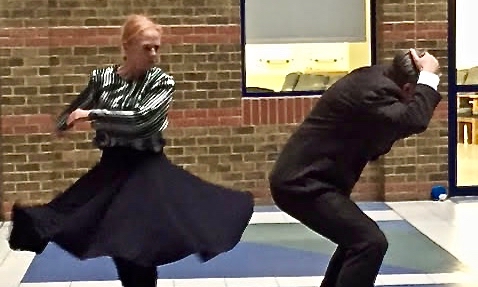 Ignition Dance Festival, Kingston, June 17th
Sage DC was successful in being accepted by Dance West to dance at the Festival and performed Pieces of Eight with nine dancers at the beautiful Rose Theatre in Kingston.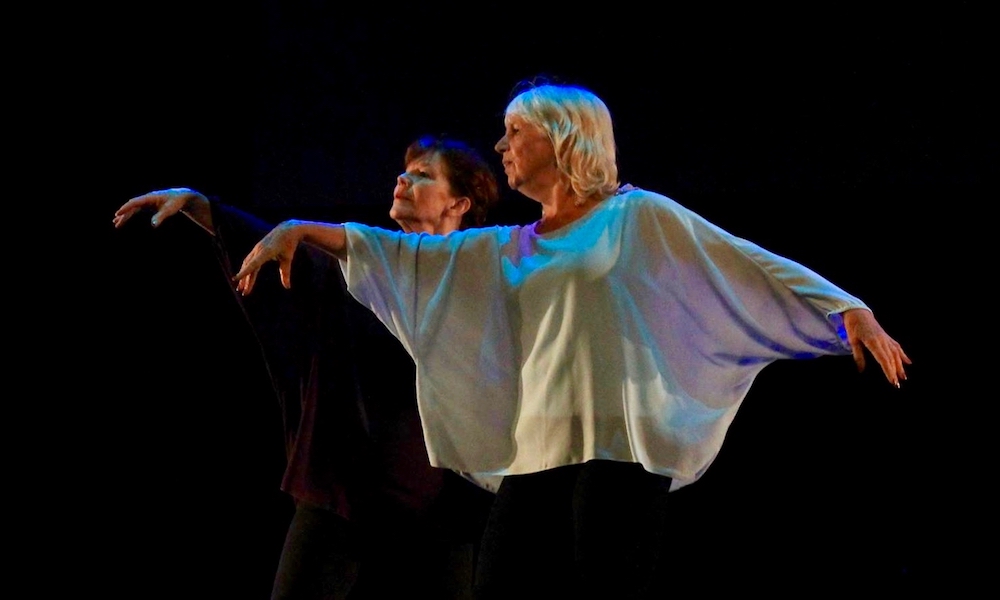 Cubitt Summer Ball, Islington, June 15th
Three of our dancers performed Trifariam, the new piece choreographed by Sage Dance Company member, Liz Heasman, to a large audience at Islington Town Hall.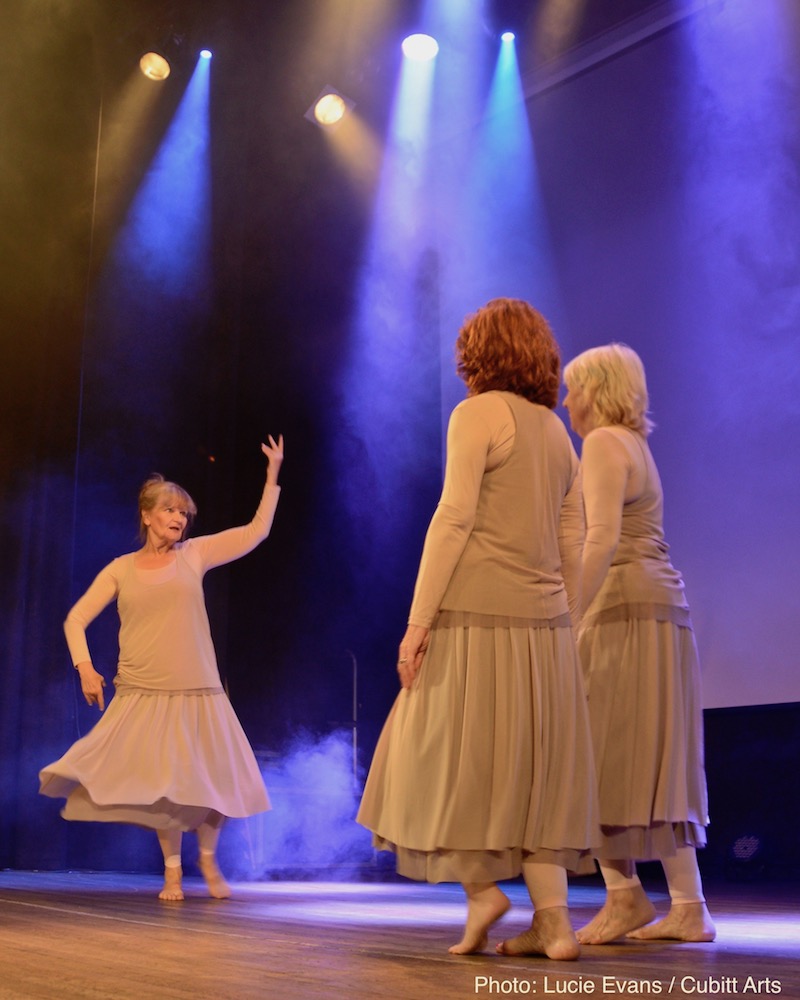 Breathe Arts Programme, Guy's and St Thomas's Hospital, June 13th
As part of the London Creative and Wellbeing Festival, Sage performed Pieces of Eight, Friend and Zadok at Guy's Hospital.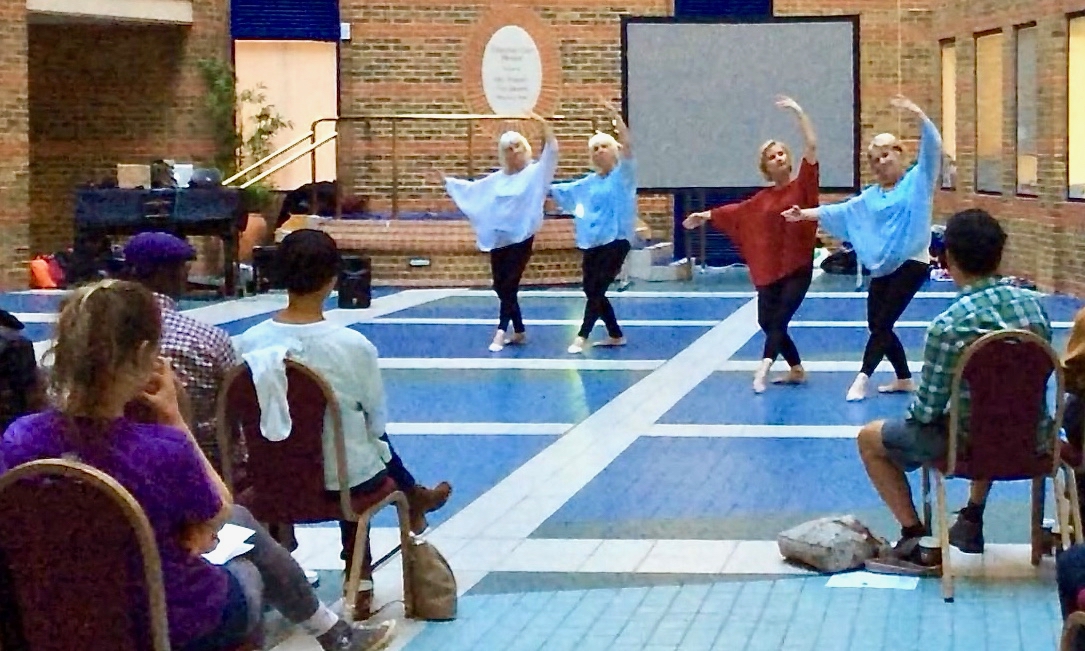 Whiteley Village, Surrey, May 19th
Sage went out to Surrey to perform Trifariam, Pieces of Eight, and Zadok to a receptive audience at Whiteley Village, a wonderful retirement village in the leafy countryside near Walton-on-Thames that featured in national newspapers.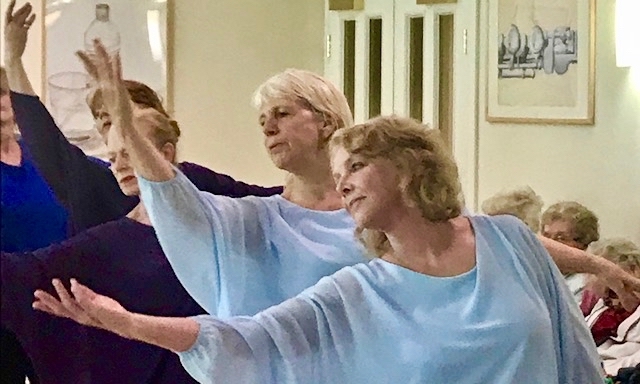 OSO Arts Centre Barnes, March 26th
This was our third sell-out show at this lovely Arts theatre in Barnes. Our company performed Chase, Trifariam, Pieces of Eight and Zadok. Peter Kenny and Sage Dance Company member, Jean Woollard performed prose written by Sage member Bren Gosling, accompanied by the melodic clarinet of Alice Mary Williamson.