An Evening With Our Patron …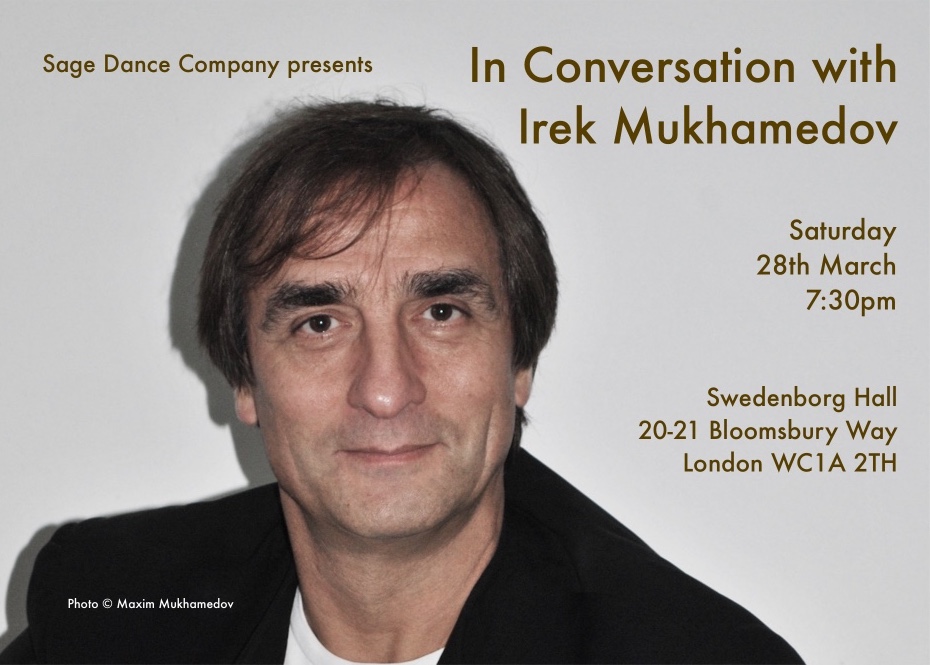 We are delighted to welcome our patron, Irek Mukhamedov, who will give a talk about his illustrious international career at the Swedenborg Hall in Bloomsbury, 28th March at 7:30pm.  
As one of the greatest and best-loved male dancers of recent decades, occupying a special place in the hearts of British dance-goers, he will be interviewed on stage by Stephen Rowe and the evening will end with a Q&A, with an opportunity to meet Irek after the event. A glass of wine or soft drink is included with the ticket price.
To book tickets please click on the link below:
https://inconversationwithirekmukhamedov.bpt.me
Every Body Dance 2!  
Tuesday 7th April at 7:30pm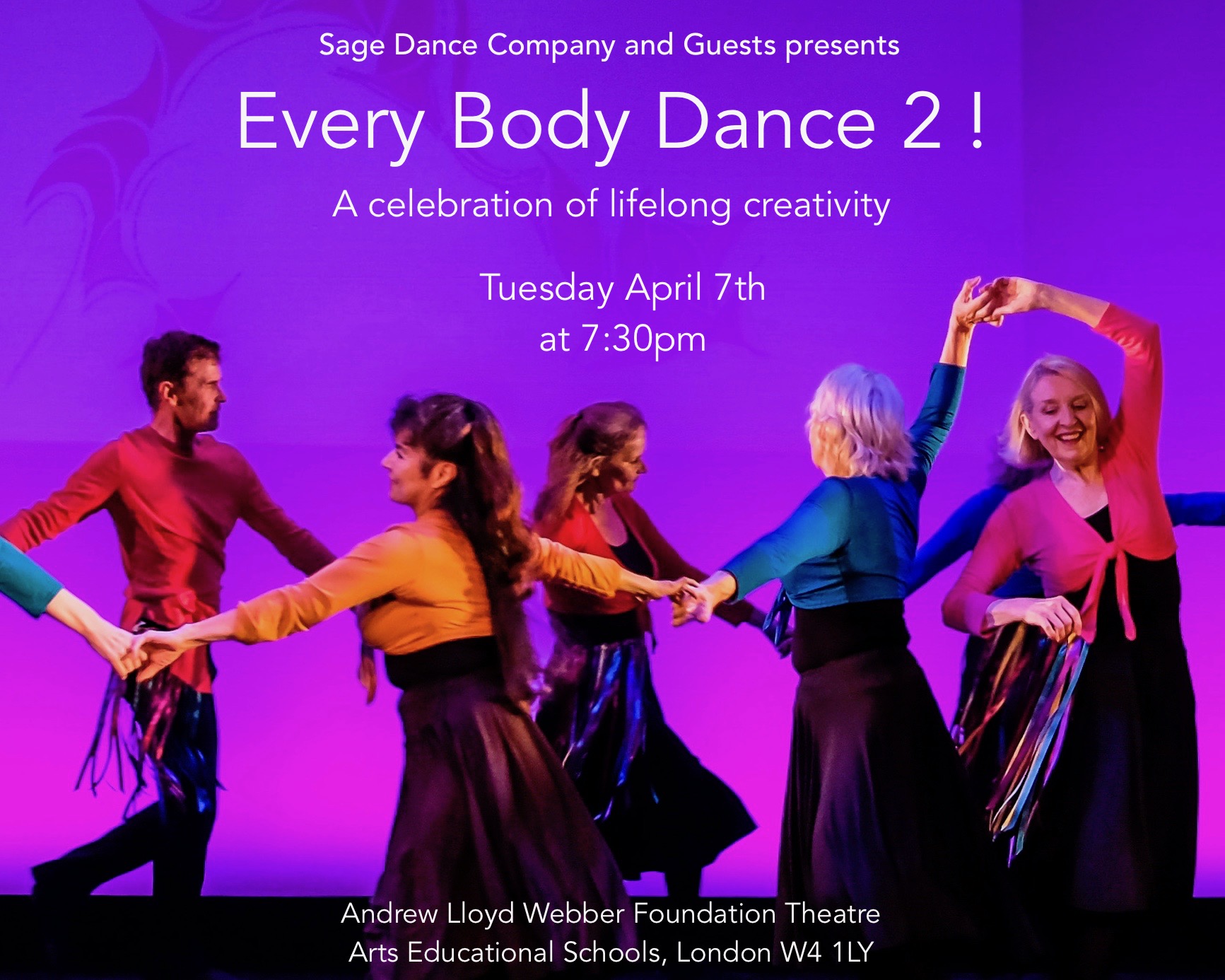 In celebration of our 10th anniversary, and building on the success of our previous sell-out show, Sage proudly presents another evening of dance with performers of all ages, abilities and styles ranging from classical ballet to contemporary and hip-hop.
Alongside new and existing works from SAGE, the programme will feature guest performances by five other exciting and innovative dance groups:  ARTS ED YOUTH DANCE COMPANY, MAGPIE DANCE, MANIFEST NATION, MASTERS OF BALLET ACADEMY, THOMAS PAGE DANCES
At the Andrew Lloyd Webber Foundation Theatre, Arts Educational Schools, 14 Bath Road, Chiswick, London W4 1LY
Tickets £15, £13 concessions, £7.50 under 16 – to book please click on the link below:     http://www.brownpapertickets.com/event/4505418
Who are we?
– Sage Dance Company was founded in Spring 2010 by choreographer and former First Soloist with the Royal Ballet Company,
  Simon Rice.
– a unique, community, classical ballet-based dance company for those aged 55 and above
– we have 16 members, both men and women, with a wide and varied experience of ballet and other forms of dance.
Our aims
– to nurture health and well-being by keeping our minds and bodies active through dance
– to keep learning and improving our knowledge, creativity and technique
– to strive to choreograph and create new work that we are proud to perform to a wide audience
– to inspire older people to take up, return to, or keep dancing as late in life as possible.
Would you like to join us?
We're happy to invite people for auditions twice a year in December and July. If you'd like further details please click here to contact us with a brief description of your dance experience.