NEWS
2018 Performances
Sage Dance Company are excited to announce that on Tuesday April 10th we will be performing  Every Body Dance! Celebrating Lifelong Creativity, at the Arts Educational Theatre in Chiswick. 
In the new year we'll share details of our final programme for the show, which will include new pieces choreographed by Simon Rice and company members.
Come and be inspired!
2017 Performances
Bloomsbury Festival, October 21st
On Saturday October 21st,  Sage took part in the Bloomsbury Festival at UCL Hub  as part of the festivities centred around The Art and Science of Living Well.
We performed Chase, our Merce Cunningham inspired piece, choreographed by Sage guest choreographer, Fionuala Power, in the South Cloisters, watched over by a well preserved Jeremy Bentham and two lions.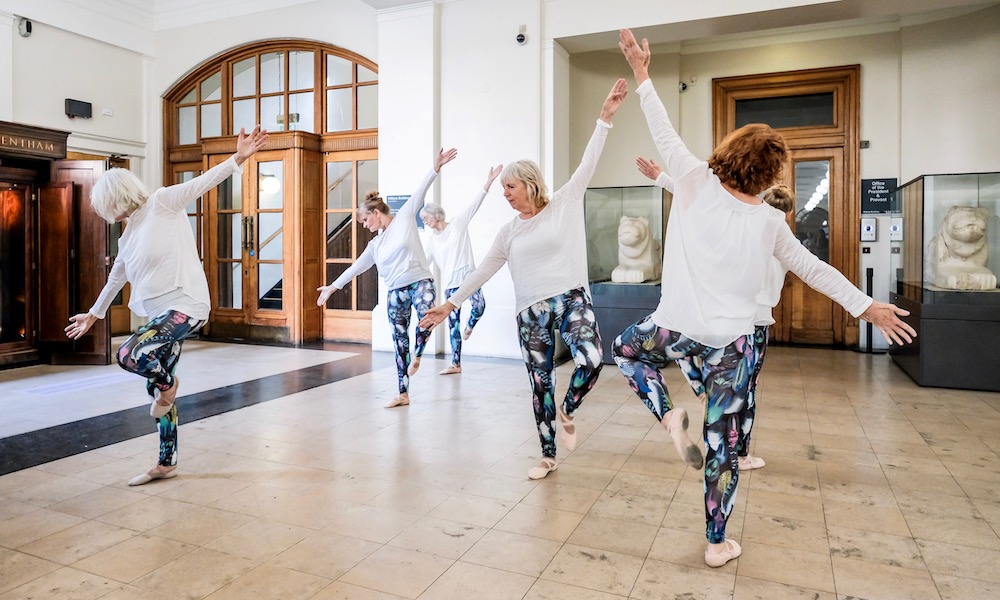 In the Octagon at UCL we performed Trifariam,  a lyrical piece for three dancers choreographed by Sage Dance Company member, Liz Heasman, followed by Friend, a haunting dance/drama duet choreographed by Bren Gosling and Catriona Maccoll, based on a poem written by Bren, who is an award-winning writer.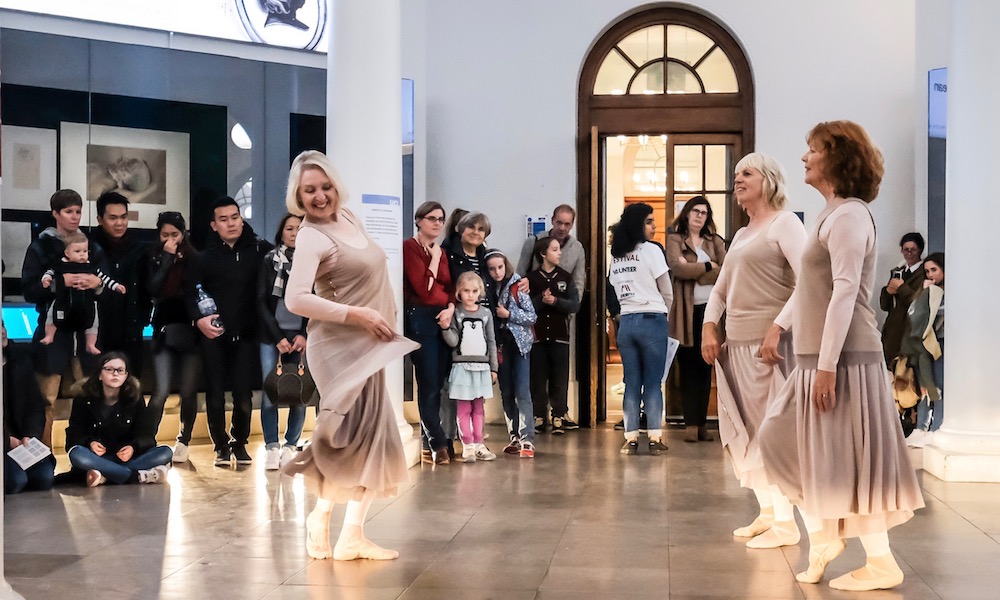 In the Jeremy Bentham Room  two of our dancers performed Another Presence, a new piece of choreography by Fionuala Power, Sage guest choreographer. Also a Merce Cunningham inspired piece, this is a duet featuring Fionuala and Sage member Teresa Thornber-Mann.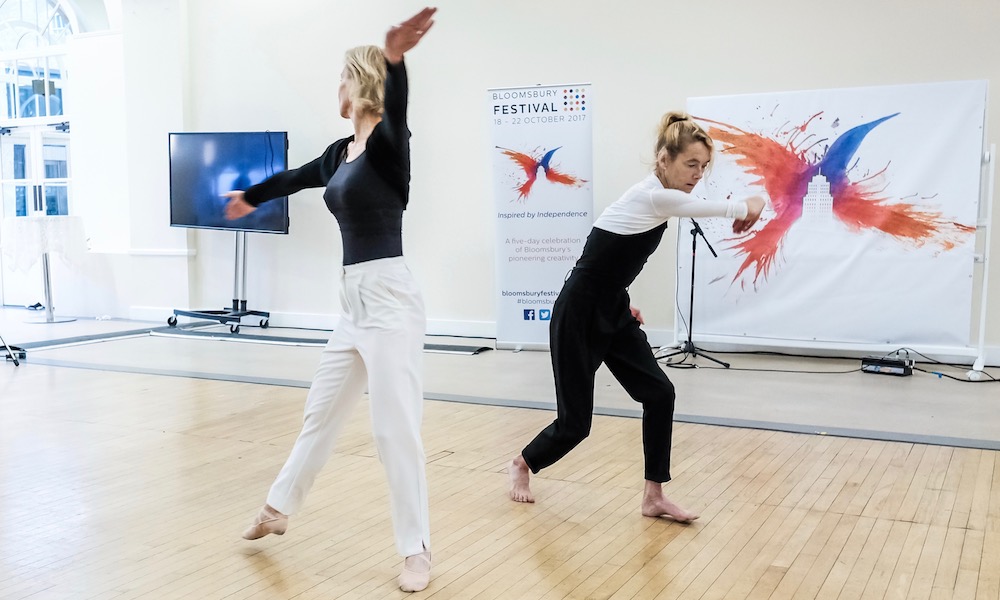 As a finale, the company performed Zadok, choreographed by Simon Rice, in which most members of the company danced.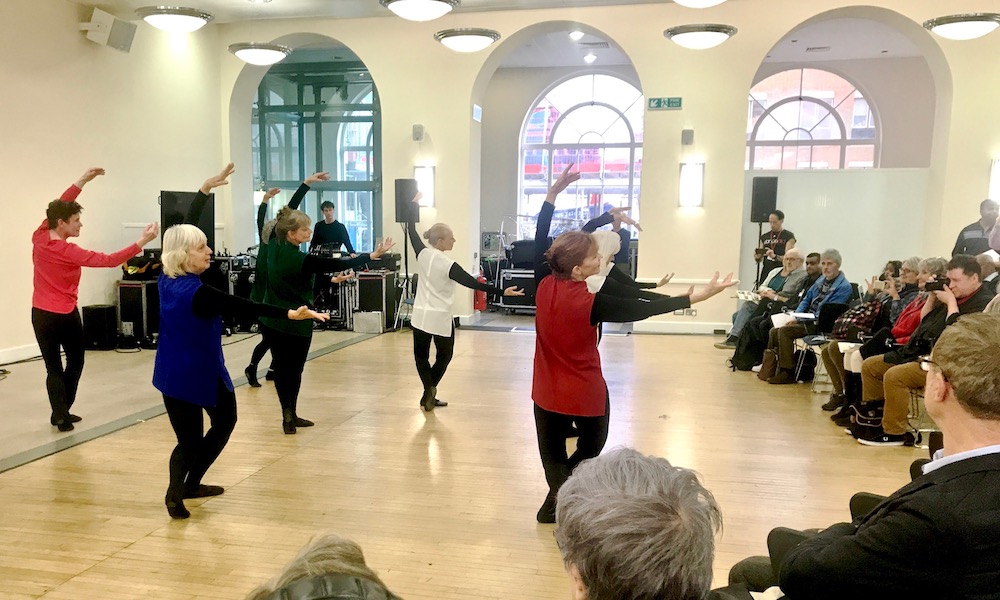 Breathe Arts Programme Guy's and St Thomas's Hospital, October 11th
Sage was invited to perform for a second time this year as part of the Breathe Arts Programme. We performed Chase, Trifariam, Friend and Zadok to a very appreciative audience in the large atrium of Guy's hospital as part of a double bill with Corali Dance Company.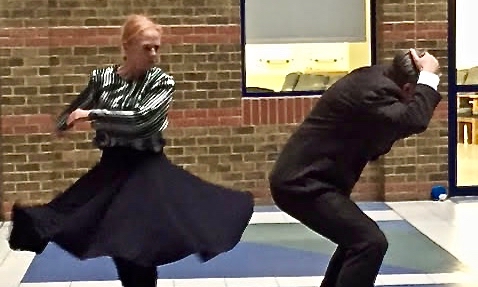 Ignition Dance Festival, Kingston, June 17th
Sage DC was successful in being accepted by Dance West to dance at the Festival and performed Pieces of Eight with nine dancers at the beautiful Rose Theatre in Kingston.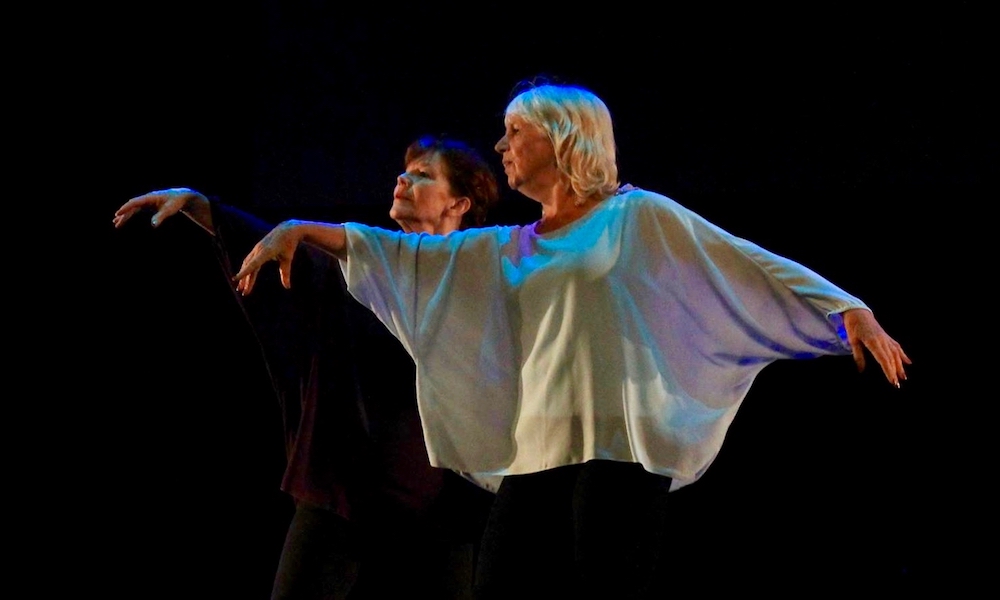 Cubitt Summer Ball, Islington, June 15th
Three of our dancers performed Trifariam, the new piece choreographed by Sage Dance Company member, Liz Heasman, to a large audience at Islington Town Hall.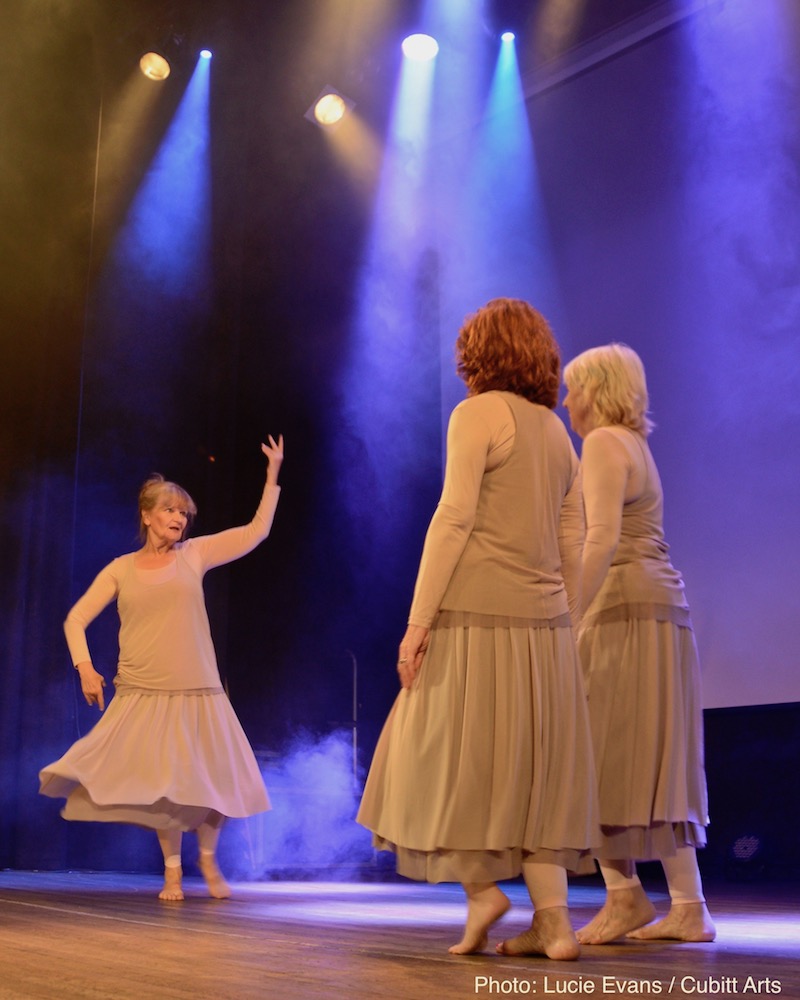 Breathe Arts Programme, Guy's and St Thomas's Hospital, June 13th
As part of the London Creative and Wellbeing Festival, Sage performed Pieces of Eight, Friend and Zadok at Guy's Hospital.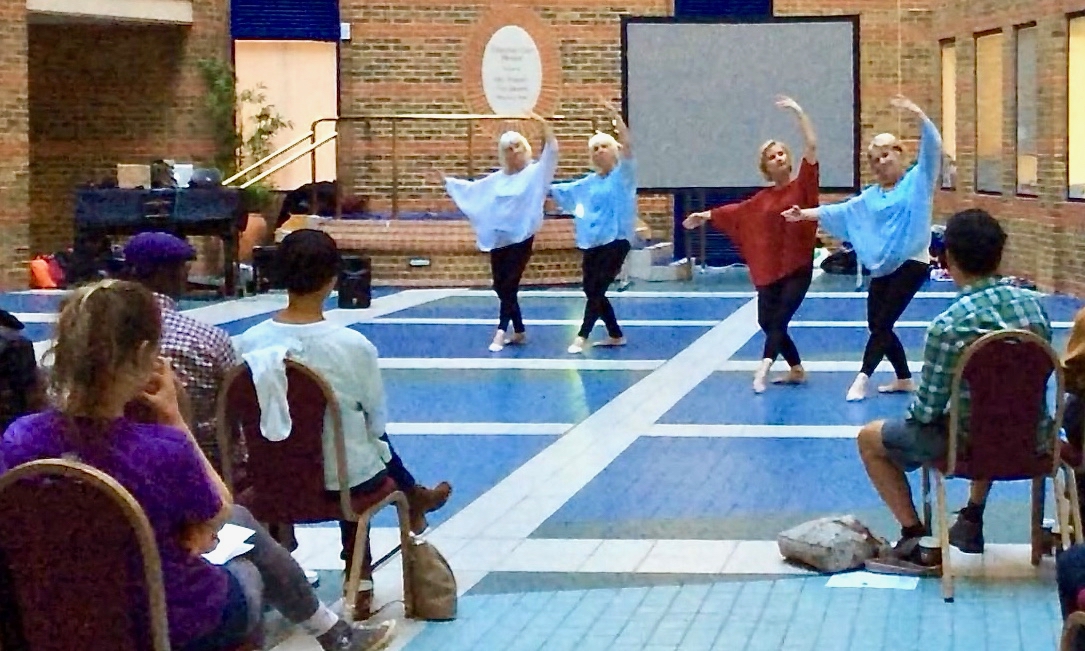 Whiteley Village, Surrey, May 19th
Sage went out to Surrey to perform Trifariam, Pieces of Eight, and Zadok to a receptive audience at Whiteley Village, a wonderful retirement village in the leafy countryside near Walton-on-Thames that featured in national newspapers.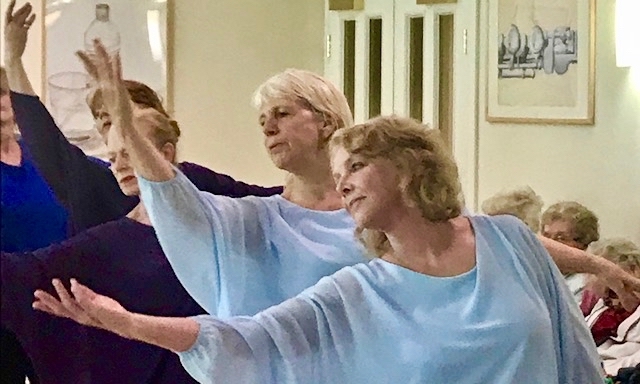 OSO Arts Centre Barnes, March 26th
This was our third sell-out show at this lovely Arts theatre in Barnes. Our company performed Chase, Trifariam, Pieces of Eight and Zadok. Peter Kenny and Sage Dance Company member, Jean Woollard performed prose written by Sage member Bren Gosling, accompanied by the melodic clarinet of Alice Mary Williamson.