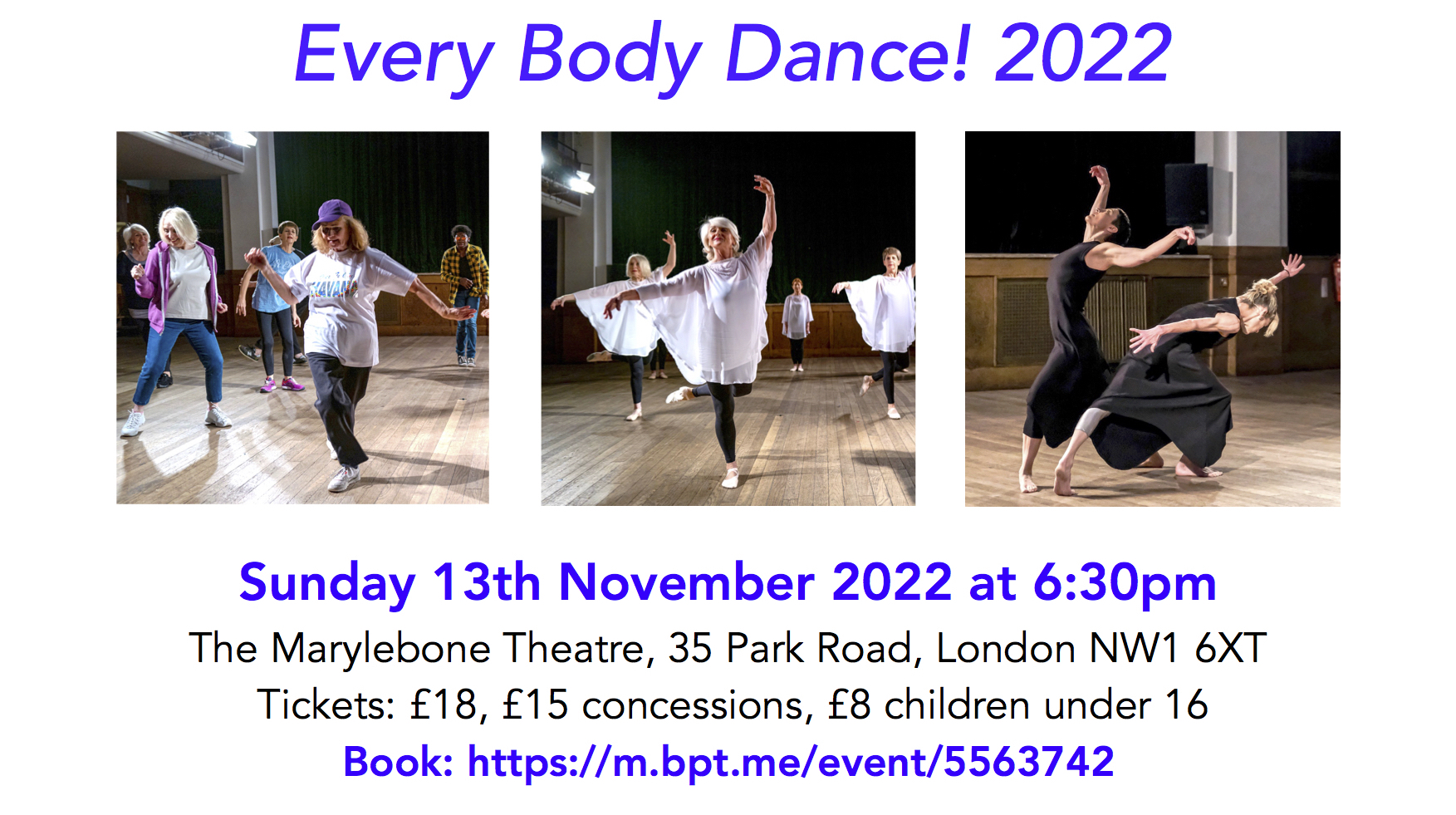 Our third sell-out show celebrating lifelong creativity was staged at the new Marylebone Theatre in London. From ballet and contemporary dance to hip-hop, this diverse programme featured new works by SAGE, plus guest performances by four other innovative dance companies: MAGPIE DANCE, POWER DANCE & Co. MASTERS OF BALLET and MANIFEST NATION. Together we aimed to show that everybody can dance for life.
In the light of the current Covid-19 health crisis, we have had to postpone these two events.
In Conversation with Irek Mukhamedov, Saturday 28th March at 7:30pm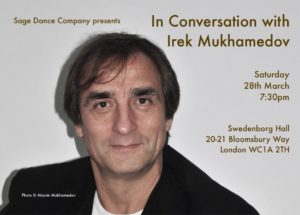 We are delighted that our patron, Irek Mukhamedov, will give a talk about his illustrious international career at the Swedenborg Hall in Bloomsbury. As one of the greatest and best-loved male dancers of recent decades, occupying a special place in the hearts of British dance-goers, he will be interviewed on stage by Stephen Rowe and the evening will end with a Q&A, with an opportunity to meet Irek after the event. A glass of wine or soft drink is included with the ticket price.
Every Body Dance 2!  Tuesday 7th April at 7:30pm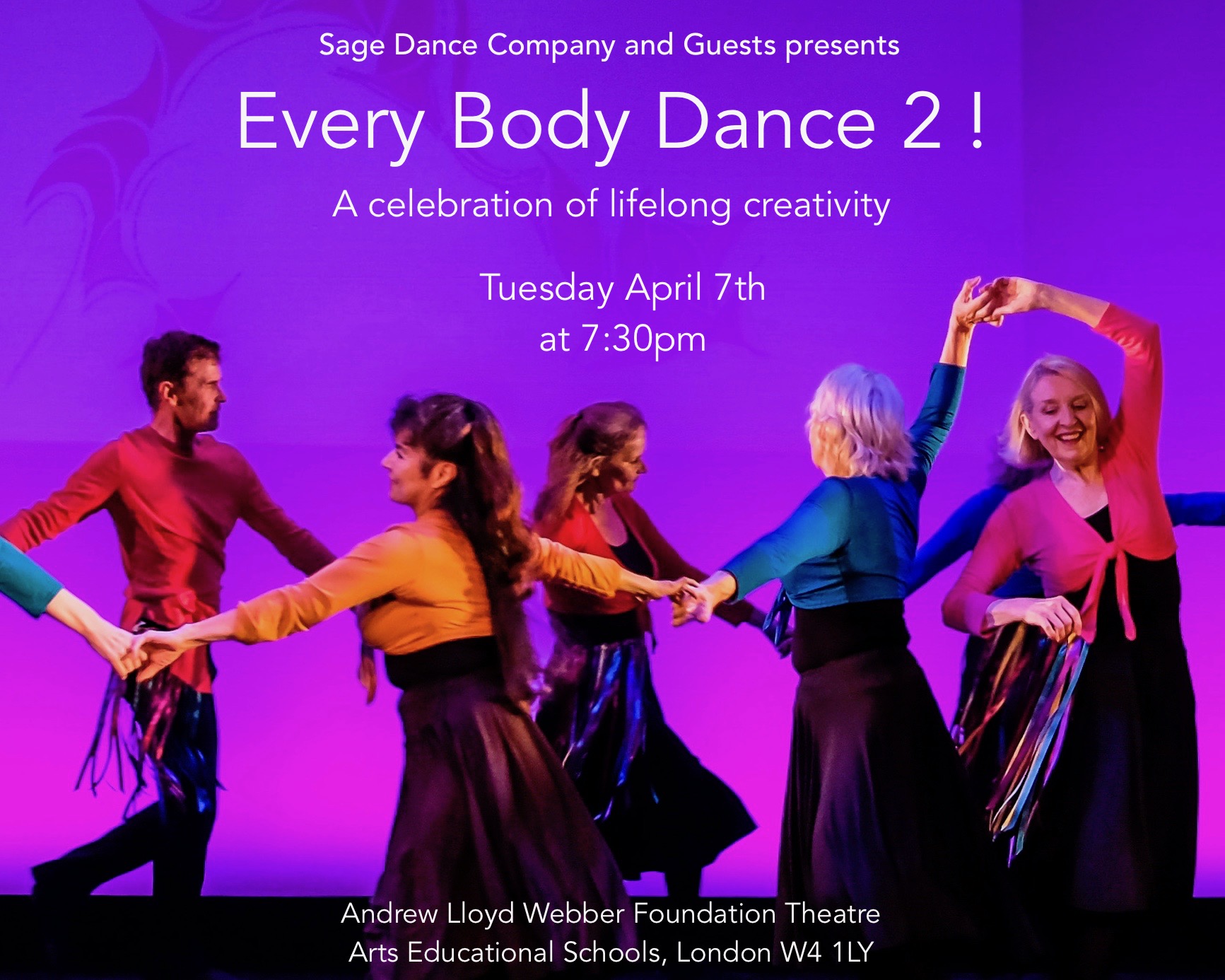 In celebration of our 10th anniversary, and building on the success of our previous sell-out show, Sage proudly presents another evening of dance for all with performers of all ages, abilities and styles ranging from classical ballet to contemporary and hip-hop. Alongside new and existing works from SAGE, the programme will feature guest performances by five other exciting and innovative dance groups:  ARTS ED YOUTH DANCE COMPANY, MAGPIE DANCE, MANIFEST NATION, MASTERS OF BALLET ACADEMY, THOMAS PAGE DANCES. At the Arts Educational Schools, Chiswick, London W4 1LY
MOVE OVER MOON at the Bloomsbury Festival, October 19th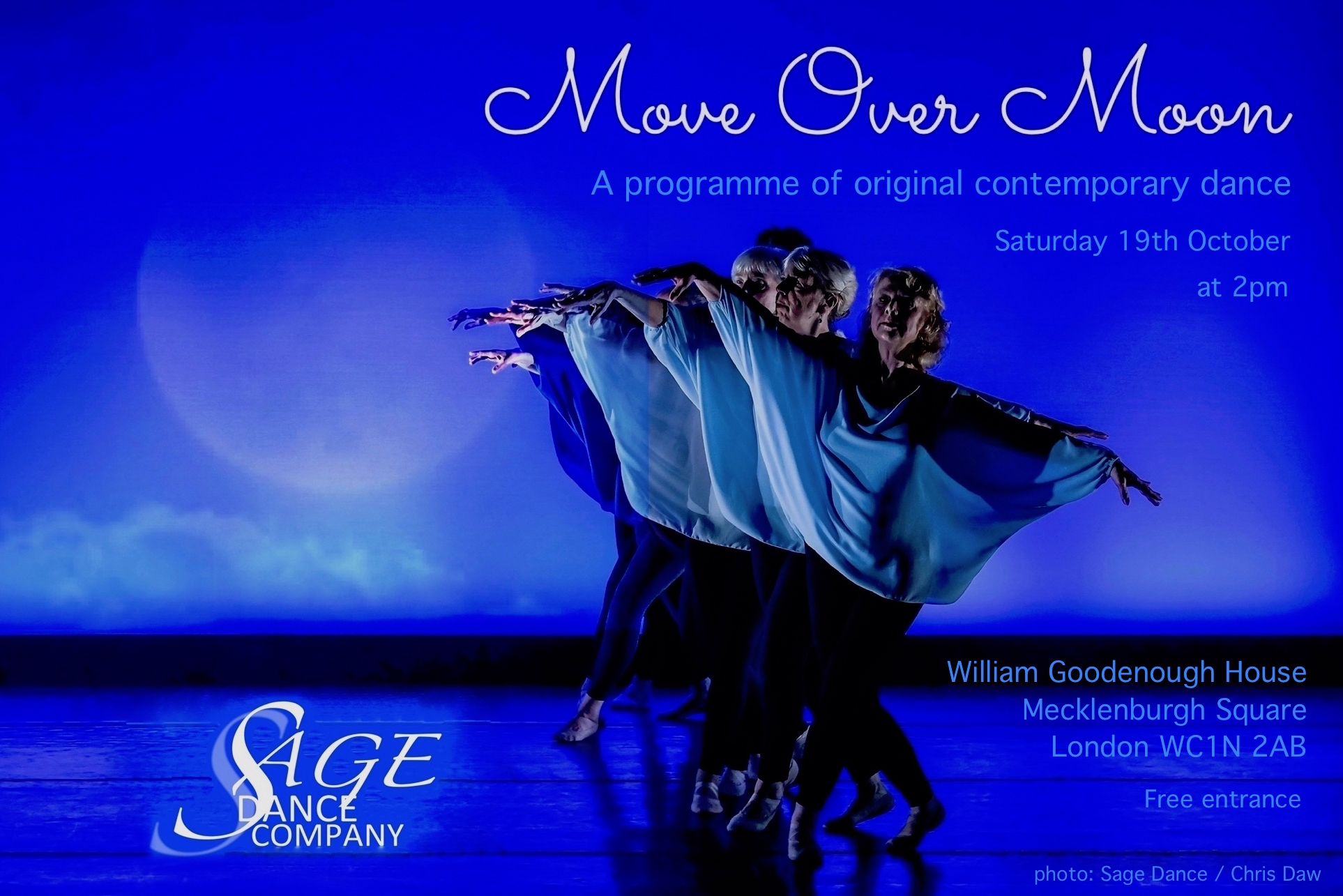 In the spirit of the theme of this year's festival celebrating the 50th anniversary of the moon landing, we explored new territory to launch a programme of contemporary dance, prose and music showcasing our own members' work. After the show the audience stayed for a Q&A to discuss the joys and benefits of 'defying gravity' to practise the art of dance at any age. 
SAGE AT THE TATE, Flourishing Lives, April 27th and 28th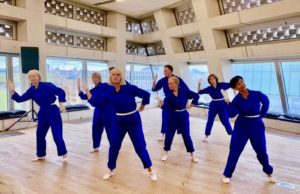 We were delighted to perform at Tate Modern as part of a weekend of events to celebrate the older artist. We received a wonderful response to our two dance programmes, which included four new pieces created by members of our company:  Arise, Infinite Slope, Tree Frog, and Out of the Blue.
RAISING THE ROOF! Thanet Youth and Community Centre, July 25th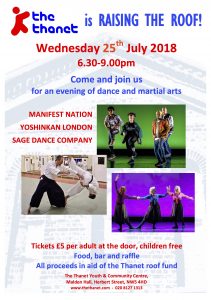 We hosted an evening of dance at our rehearsal space in Kentish Town, with food, bar and a raffle, to raise funds for its desperately-needed new roof.  Also on the programme were two groups that share this unique space, Manifest Nation, a dynamic and exciting hip hop company, and the thrilling martial arts group, Yoshinkan London. Sage performed Gitanes and showcased a third new piece to emerge from our choreographic workshop, The Magician's Dream, by Sage member Catriona Maccoll.  We are very grateful to all the people who supported us, and to Veg Box in Kentish Town that generously provided the food.  We were able to donate £500 towards Thanet's roof repairs.
Chelmsford Arts Festival, June 23rd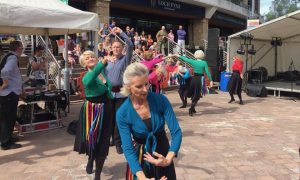 Sage was invited to take part in a day-long programme of staged events in the centre of Chelmsford to launch their arts festival.
Hammersmith and Fulham Festival, June 3rd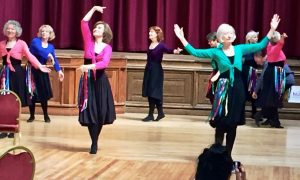 We presented Gitanes for this popular community event celebrating local artists with a programme of music, dance, and circus at the Hammersmith Town Hall.
Ignition Festival, Lyric Theatre, Hammersmith, May 13th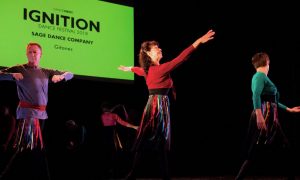 Sage was delighted to be selected again to perform at the Ignition Dance Festival Community Platform organised by DanceWest to feature the best dance talent around – from ballet to hip-hop, from contemporary to Bollywood. DanceWest's video gives a taste of this eclectic event, including interviews with two of our Sage dancers, Jean Woollard and Charles Denroche.  https://youtu.be/inT3LPzK-K4
B(old) Moves Festival, South Bank, London, May 18th
Some of our dancers also participated in a piece choreographed by Mark Baldwin, former director of Rambert Dance Company. A week of rehearsals culminated in a performance in the Clore Ballroom at the Royal Festival Hall.
EVERY BODY DANCE!  Sage production at Arts Ed Theatre, April 10th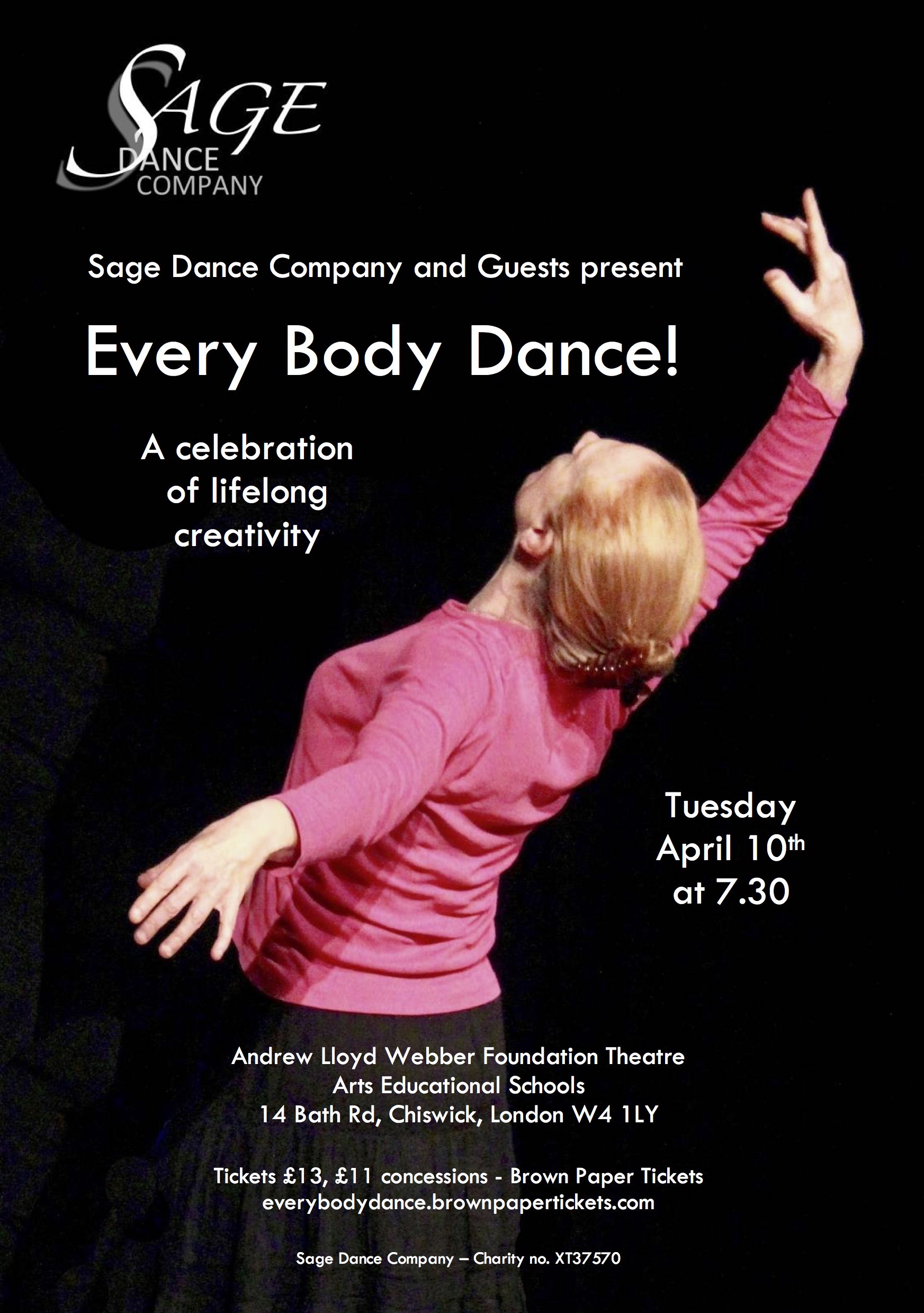 At the Arts Educational Theatre in Chiswick we had a sellout and very joyous performance of "Every Body Dance!" – a celebration of lifelong creativity through the joy of dance.  
Sage performed Pieces of Eight, Friend, Another Presence, Chase, Trifariam, Zadok, and a brand-new ensemble piece, Gitanes, choreographed by Simon Rice, our Artistic Director, and danced to the wonderfully spirited Pieces Gigtanes from the album Vivaldi and the Baroque Gypsies.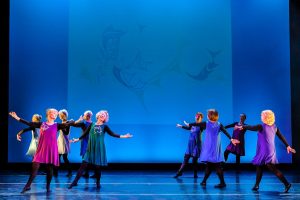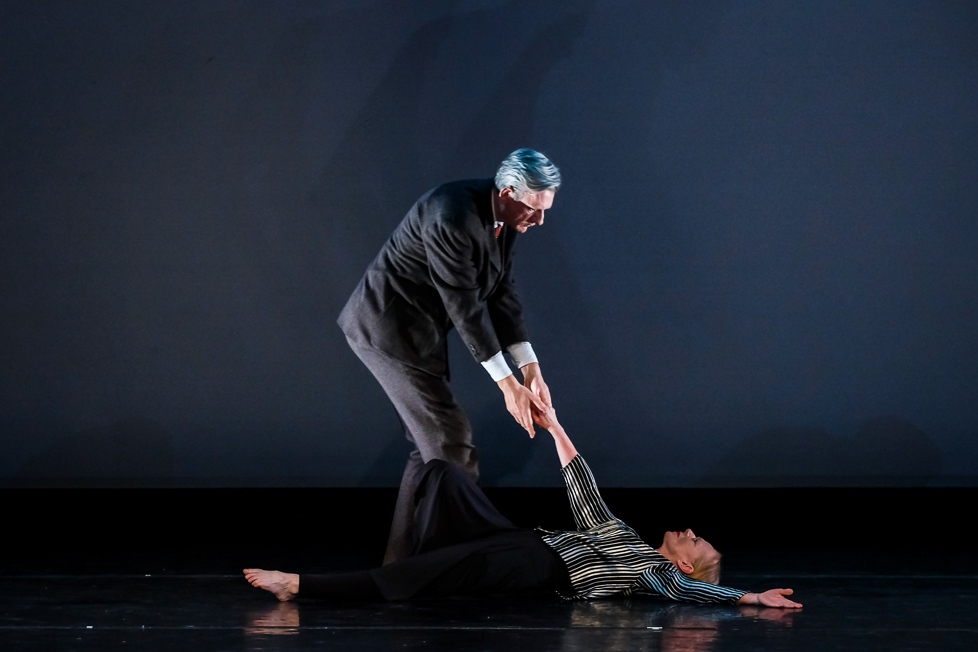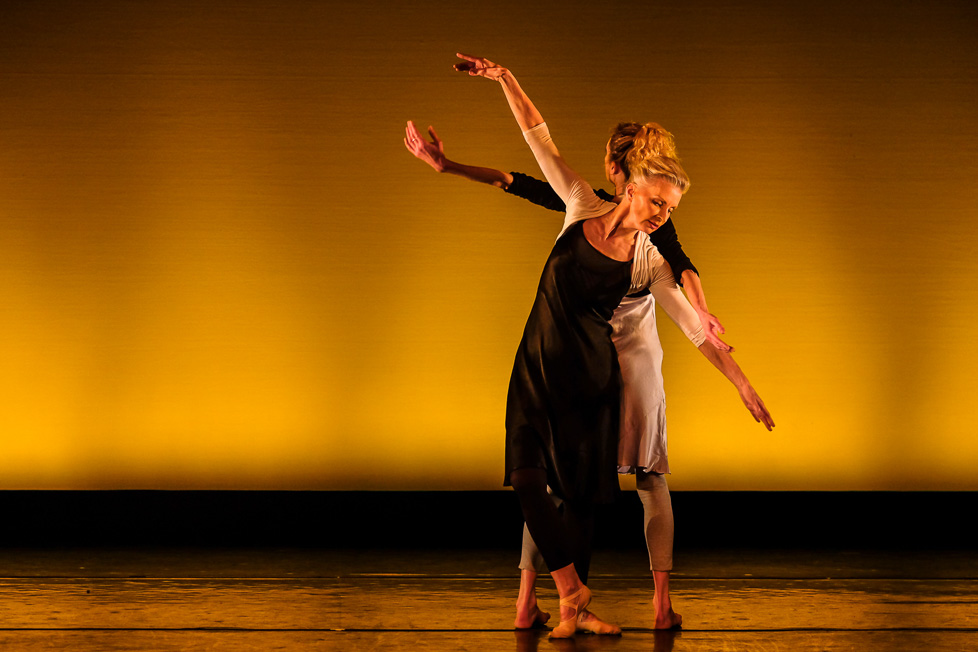 The programme featured guest performances by five other exciting and innovative dance companies, Ready Willing Able Dance Company,  Arts Educational Schools, SLiDE, Manifest Nation, and Thomas Page Dances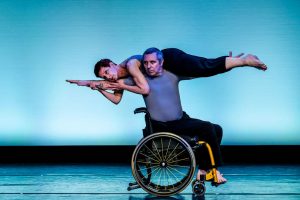 READY WILLING ABLE DANCE COMPANY was established  14 years ago and is supported by East London Dance where they are based.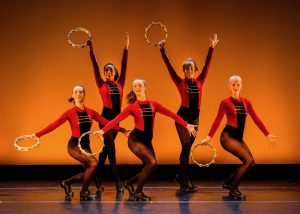 ARTS EDUCATIONAL SCHOOLS – The Arts Ed 6th form offers 16-18 year olds both an excellent academic education and an outstanding performing arts training. In 2015, Arts Educational Day School and Sixth Form won the Independent Schools Association Excellence Award. This was given in recognition of its excellent academic standards, specialist performing arts provision and record numbers of pupils achieving places at universities and conservatoires.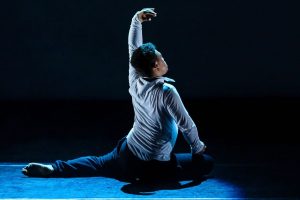 SLiDE is a Croydon based inclusive dance charity that aims to expand the understanding of dance and increase access to the performing arts for all members of the community. SLiDE works with disabled and non-disabled people of all ages and abilities, providing classes and performance projects. Daniel de Mendoza performed a solo work.  He has danced with SLiDE for six years and is a valued member of the family with an exceptional talent and passion for dance.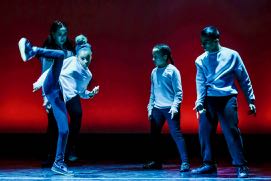 MANIFEST NATION is B-Better's professional hip-hop dance company, based in Camden and led by T Damien Anyasi, Dance Today's Teacher of the Year 2014.  They have performed at 2012 Olympic Games, Glastonbury, Britain's Got Talent, The Royal Variety Performance, Adidas, CITV, The National Gallery, Move It and many others.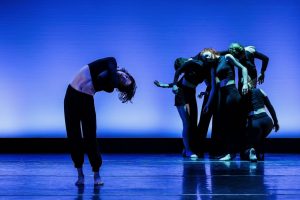 THOMAS PAGE DANCES is a contemporary dance collective that aims to create thought-provoking work to nurture the creativity and development of young artists, whilst striving to make dance accessible for all. Based in Oxford and London and working on a project-by-project basis, the ever-growing collective consists of artists from the many strands of the contemporary arts industry.
STAGE conference, Kings College London, March 10th
Sage performed at STAGE conference held at London Bridge, hosted by King's College London's Health and Humanities Society.  The  Society aims to celebrate shared interest in diverse intersections between health and the humanities. This encompasses the medical humanities and the use of arts (performance, visual, literary) in healthcare. Sage performed to an audience of medical students and healthcare professionals.
The Bull Theatre, Barnet, March 10th
In the evening Sage performed at The Bull Theatre Dance Festival alongside Sadler's Wells Company of Elders, Counterpoint Dance Company, D2D Dance Company, Green Candle Dance Company, Dawka Energi and young students from Susi Earnshaw Theatre School.
Bloomsbury Festival, October 21st
On Saturday October 21st, Sage took part in the Bloomsbury Festival at UCL Hub as part of the festivities centred around The Art and Science of Living Well.
We performed Chase, our Merce Cunningham inspired piece, choreographed by Sage guest choreographer, Fionuala Power, in the South Cloisters, watched over by a well preserved Jeremy Bentham and two lions.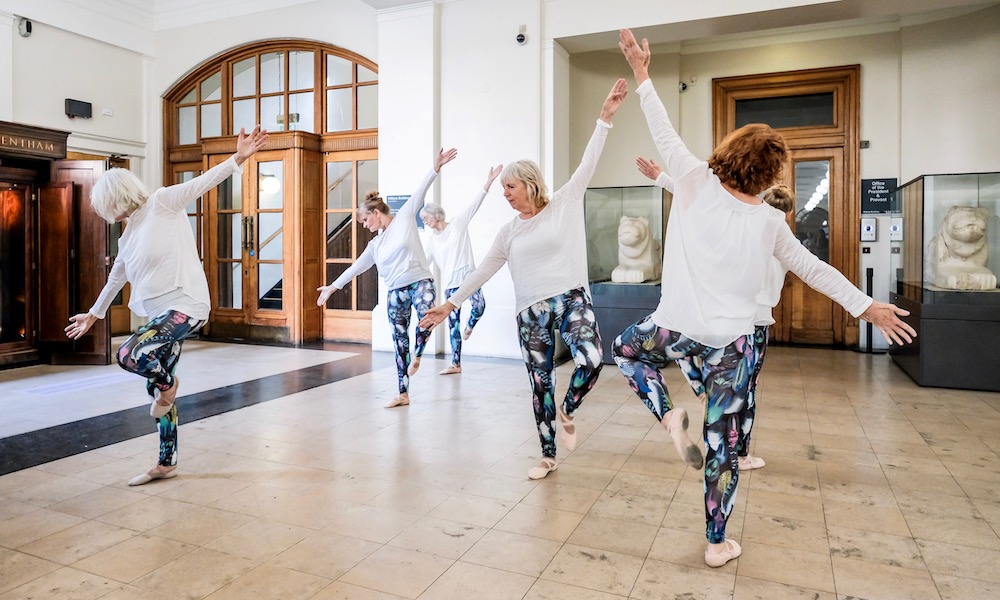 In the Octagon at UCL we performed Trifariam,  a lyrical piece for three dancers choreographed by Sage Dance Company member, Liz Heasman, followed by Friend, a haunting dance/drama duet choreographed by Bren Gosling and Catriona Maccoll, based on a poem written by Bren, who is an award-winning writer.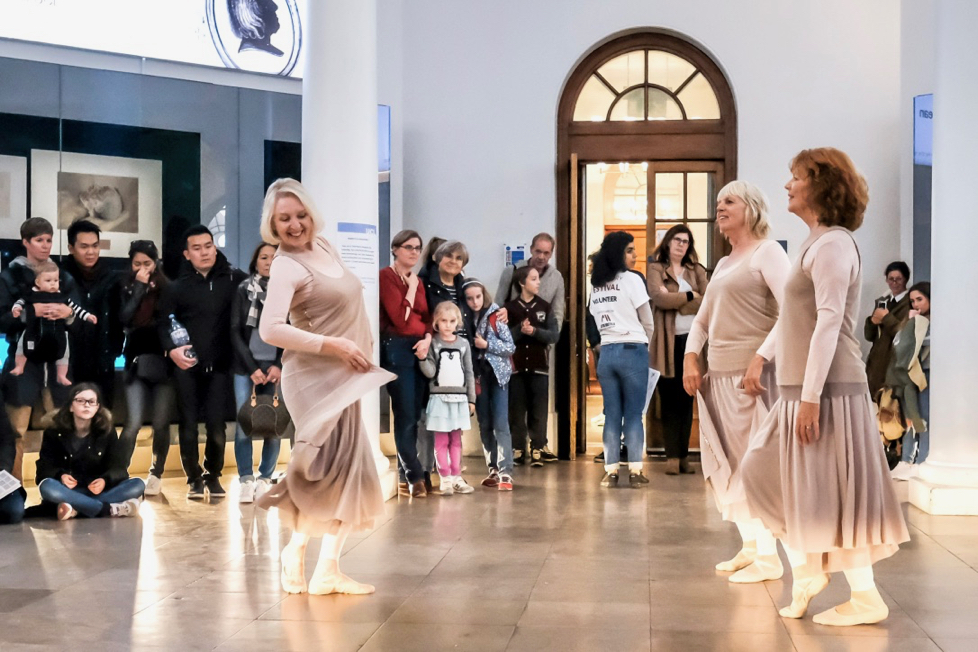 In the Jeremy Bentham Room  two of our dancers performed Another Presence, a new piece of choreography by Fionuala Power, Sage guest choreographer. Also a Merce Cunningham inspired piece, this is a duet featuring Fionuala and Sage member Teresa Thornber-Mann.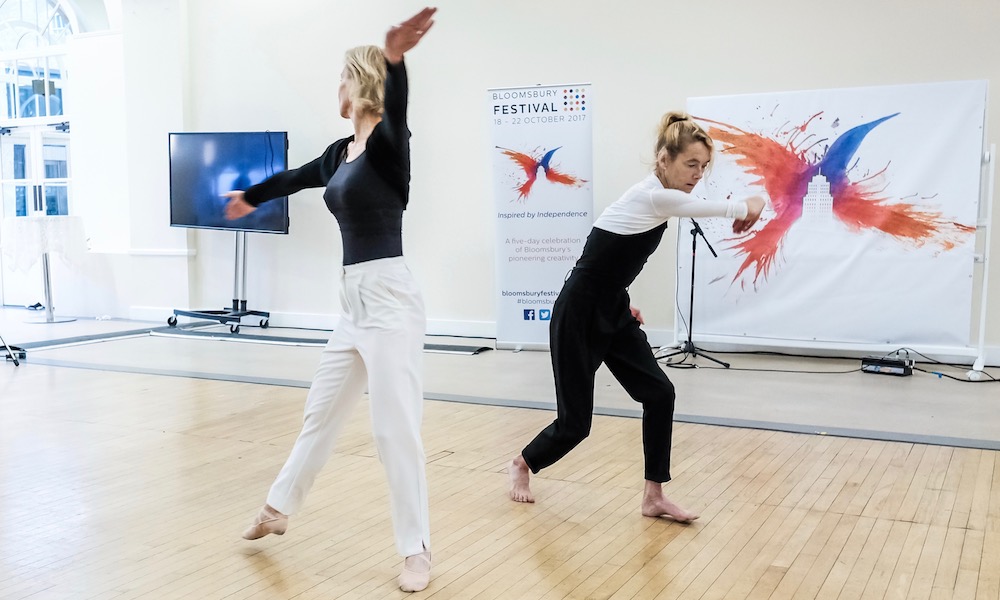 As a finale, the company performed Zadok, choreographed by Simon Rice, in which most members of the company danced.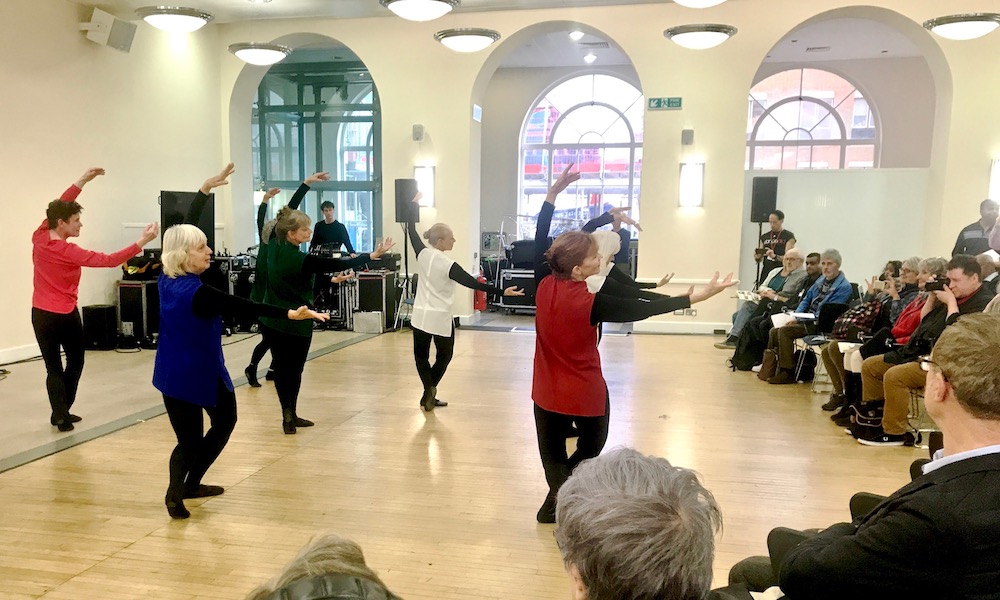 Breathe Arts Programme Guy's and St Thomas's Hospital, October 11th
Sage was invited to perform for a second time this year as part of the Breathe Arts Programme. We performed Chase, Trifariam, Friend and Zadok to a very appreciative audience in the large atrium of Guy's hospital as part of a double bill with Corali Dance Company.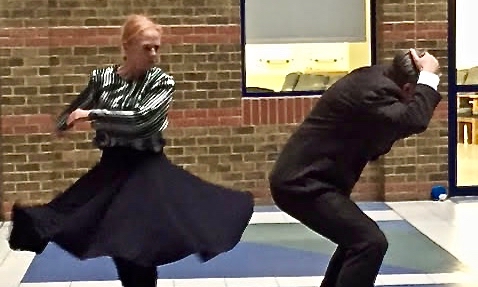 Ignition Dance Festival, Kingston, June 17th
Sage DC was successful in being accepted by Dance West to dance at the Festival and performed Pieces of Eight with nine dancers at the beautiful Rose Theatre in Kingston.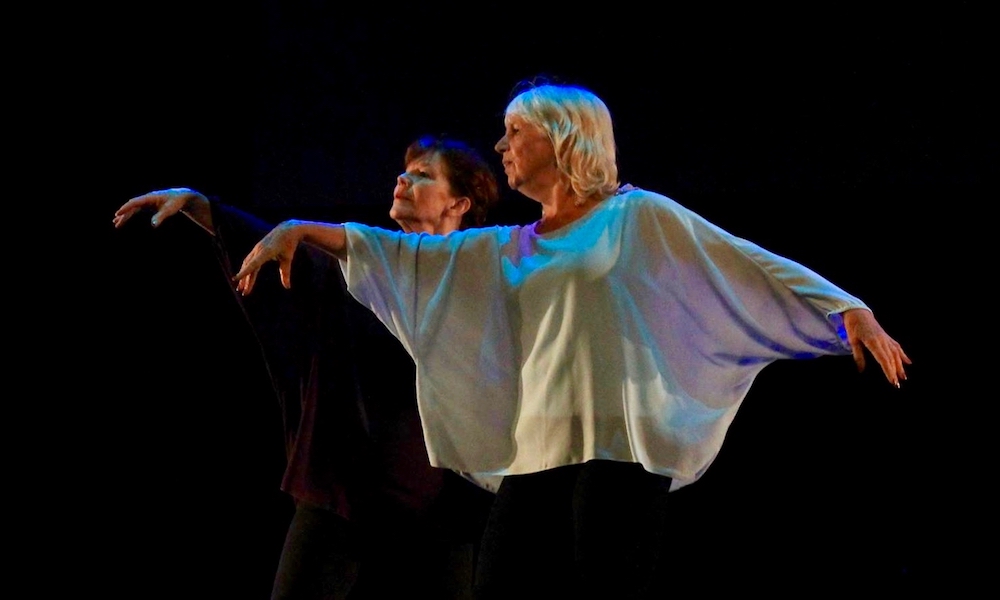 Cubitt Summer Ball, Islington, June 15th
Three of our dancers performed Trifariam, the new piece choreographed by Sage Dance Company member, Liz Heasman, to a large audience at Islington Town Hall.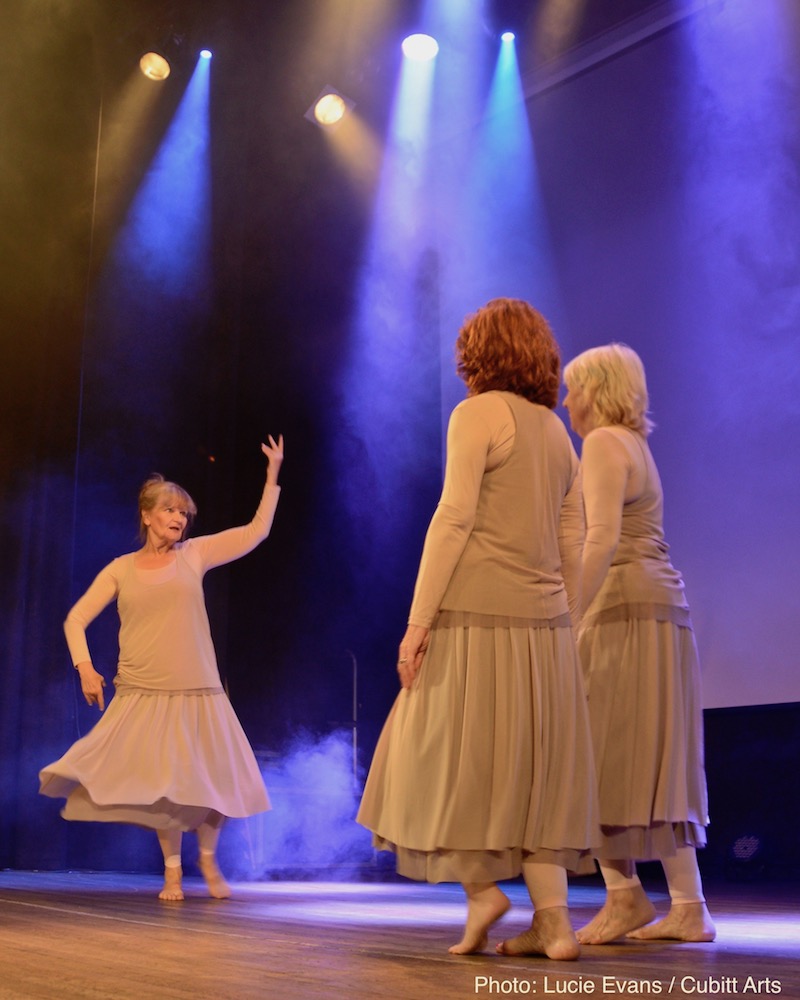 Breathe Arts Programme, Guy's and St Thomas's Hospital, June 13th
As part of the London Creative and Wellbeing Festival, Sage performed Pieces of Eight, Friend and Zadok at Guy's Hospital.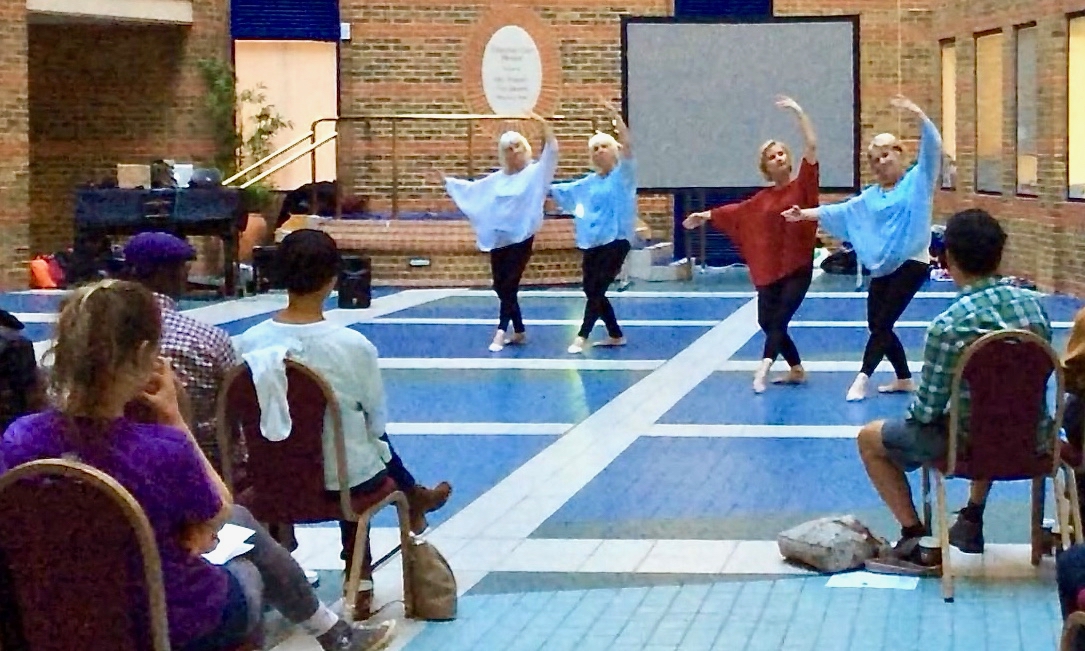 Whiteley Village, Surrey, May 19th
Sage went out to Surrey to perform Trifariam, Pieces of Eight, and Zadok to a receptive audience at Whiteley Village, a wonderful retirement village in the leafy countryside near Walton-on-Thames that featured in national newspapers.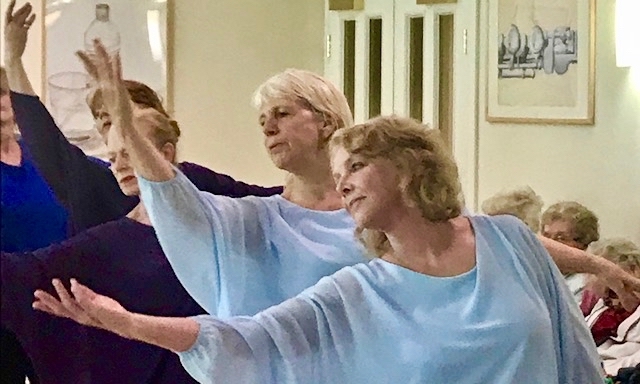 OSO Arts Centre Barnes, March 26th
This was our third sell-out show at this lovely Arts theatre in Barnes. Our company performed Chase, Trifariam, Pieces of Eight and Zadok. Peter Kenny and Sage Dance Company member, Jean Woollard performed prose written by Sage member Bren Gosling, accompanied by the melodic clarinet of Alice Mary Williamson.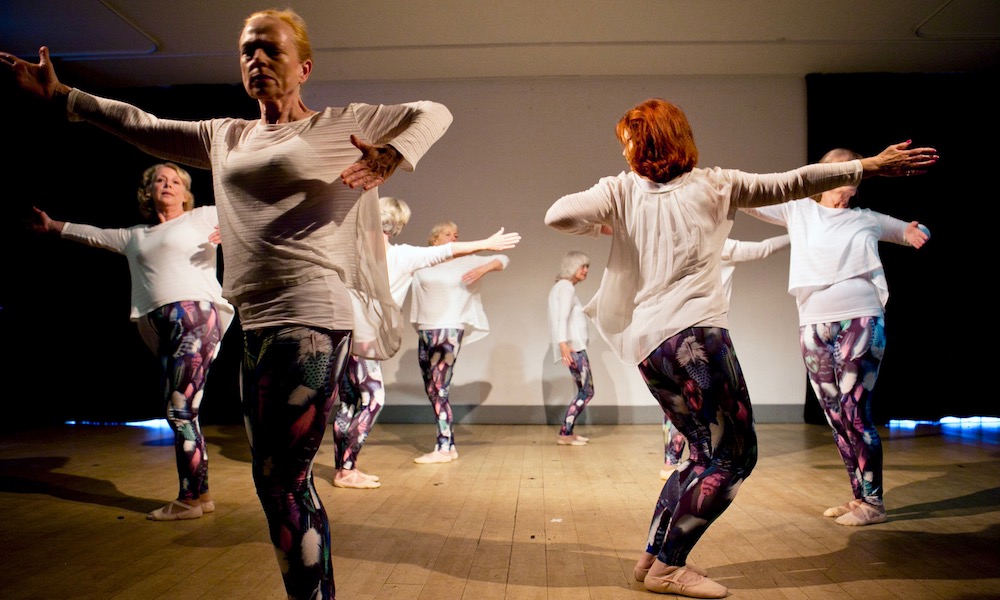 Other Performances
2017
Sage Dance Company prepared for the 2017 season with a performance at RichDance on Saturday 4th March at 2.30pm, part of the annual Richmond upon Thames Music and Arts Festival. They are delighted to have been asked to perform once again in this year's programme, which showcased a variety of performances from dance companies and choreographers, professional and emerging dance artists, local schools, and youth and community groups from across London.
This was quickly followed by the Rite to Dance, a whole evening of dance and prose at the OSO Arts Centre, Barnes on Saturday 25th March.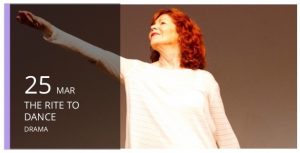 The programme  included a new work to the stirring music of Handel's Zadok the Priest, the completed works of Pieces of Eight, both choreographed by Simon Rice, and an exciting new work created by Sage dancer Liz Heasman.  This sees the continuing progress of Sage dancers in creating their own works, under the expert training and guidance of Simon Rice, with new and varied works in the pipeline for future performances. The evening will also include prose works that have not been performed before, written by one of our dancers who is also a highly-regarded writer, Bren Gosling.
Simon Rice, Sage Dance Company Director and Choreographer, on his new work 'Zadok':
'Nobody writes a better tune than Handel. The first section of Zadok the Priest is an iconic piece that promises to climax on numerous occasions but when it finally happens it still feels like exactly the right time!  I envisaged a large group of people all dancing as if by themselves and yet contributing to a well-populated stage. The climax would not be mimicked or replicated by them as it was them. I then felt that the second section should be stationary in nature to give a sense of group order. The third section I imagined to be fluid, complex and continuous, with the group uniting at the end.  This has all come to pass as Sage DC prepare for the first performance of 'Zadok' at the OSO Arts Centre.  It has been a learning curve for the dancers who have contributed vastly to the movement content and have had to adapt to different ways of working with dance material.  At times they have excelled and at other times they have struggled, but overall they have really risen to the challenge. They have realised the joy of being a key part of the creative process and have accepted the added responsibility that this brings. From my perspective, it will be interesting to see how this work evolves in performance. It is a company work on every level and has led the Sage dancers into new territory, but for me, it feels like the right thing at the right time. I feel a sense of occasion, that this can become a signature work for Sage and a statement of intent of their new creativity.'    Simon Rice
2016
New Company Members 
Sage DC are delighted to welcome Jen Kahawatte, Maggy Pigott and Teresa Thornber-Mann.  They have already proved to be very valuable additions to the Company.
Sage Dance Company – on BBC Radio 4
Falling Tree Production's award-winning documentary by Eleanor McDowall, "A Dancer Dies Twice," was re-aired on BBC Radio 4. It is a fascinating and sensitive look at what happens to dancers when they retire and features interviews with Sage Dance Company members. Well worth a listen! Click on the link below
http://www.bbc.co.uk/programmes/b075pm41
First broadcast on 04 April 2016, this is a wonderful, sensitive documentary on professional dancers and what happens when they retire, whether due to injury or other reasons, and the grieving process they go through.  But the documentary also touched on older dancers who have returned to dance and what it means for them.
As part of the programme, Eleanor attended Sage Dance Company rehearsals and interviewed SDC members Olivia Lousada, Gilly Wesley and Zélide Jeppe.  You can also hear our Director and Choreographer, Simon Rice, taking one of our rehearsals.
(Excerpts from interviews with Sage dancers begin at 21.36 minutes into the programme).
Performances
More Tales of Dance and Prose.  SDC performed for a second sellout evening in 2016 at the OSO Art Centre in Barnes on 28th June. The performance featured new choreography by Simon Rice, seven of the eight pieces of Pieces of Eight being performed, new Prose works by Bren Gosling and a return for Olivia Lousada's dance work Hidden Twins. Sage DC have been invited back for a third performance at the OSO in the spring of 2017. Sage would like to thank Lisa and her team at the OSO Arts Centre for making the evenings such a pleasurable experience and look forward to teaming up with them again in the near future.
In March Sage DC was fortunate in being selected to perform at RichDance (as part of the Richmond Arts Festival), an annual event which features both young and older dancers, in June at the Cubitt Spring Ball in Islington Town Hall and in July at Oxford House in Bethnal Green as part of their Sagacity celebration.
Sage DC were thrilled to be asked to perform in July as part of Big Dance http://www.bigdance.org.uk/, a biennial festival of people dancing led by the Mayor of London in partnership with People Dancing and the Big Dance Hubs, a network of leading dance organisations across the UK.  The performance took place in front of the Big Bus on Twickenham Green.  It was great fun to perform alongside younger dance groups in front of a huge crowd on a sunny Saturday afternoon.
New Works
This year marks the first time a member of Sage Dance Company has choreographed a dance work.  Olivia Lousada created a five-minute piece called "Hidden Twins" which debuted at the OSO Arts Centre in Barnes on 10th March 2016 and was shown again at the same venue on 28th June.
Simon Rice, our Dance Director and Choreographer, finished choreographing 'Pieces of Eight', eight inter-connecting dances to the music of Telemann, ranging from the joyous to the more reflective.
Prose writer and Sage member Bren Gosling presented more new works, some of which were performed for the first time. He will also be writing a brand new prose work to be performed as part of a Sage Dance Company evening in the first half of next year.
One of the actors that presented Bren's work at the OSO Arts Centre was our very own Sage member Jean Woollard, an actress who acted and danced in both performances.
News of Members:
Zélide Jeppe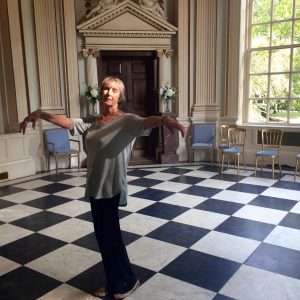 We are immensely sad to announce that long term Sage Dance Company member and trustee, Zelide Jeppe, passed away peacefully on Friday 12th August 2016. Zelide joined Sage DC in September 2010 just six months after its formation. She went on to dance the duet in Kinderszenen with James Grant and the duet in Song of Love with Cecil Rowe. She had a fluid classical quality but due to her versatility was also equally at ease with more contemporary styles, as she demonstrated with her solo in the Merce Cunningham style work, Chase, choreographed by Fionuala Power.
Zelide was also instrumental in the development of Sage DC and, alongside James Grant, initially enabled the company to become better organised on an administrative level. 
As well as her extraordinary gift for dance, Zelide will also be remembered for her charm and unfailing humour, which was always at the ready, and for her warm and helpful nature.
She had a great deal of experience in many facets of dance and was something of a pioneer in dance therapy, as can be seen from her biography which now follows.
Zelide grew up in India and South Africa and was inspired to dance after watching Ram Gopal perform classical Indian dance.  She trained in classical ballet with Frank Staff in Johannesburg, where she danced alongside Monica Mason. She joined the Royal Ballet School at 14 and danced with the Royal Opera Ballet before going on to work in other dance idioms in London and South Africa. She returned to London's Fortune Theatre in 1964 with the satirical musical revue Wait a Minim. She became a freelance choreographer and dance teacher as well as a dance movement psychotherapist. Her article "Dance Movement and Music in Improvisational Concert," concerning an integrative arts model, which she designed for psychotherapy, is published in the Arts in Psychotherapy journal of 2006.
She will be deeply missed by all at Sage.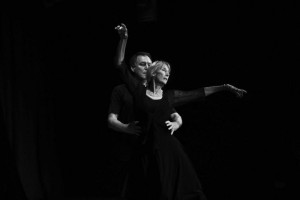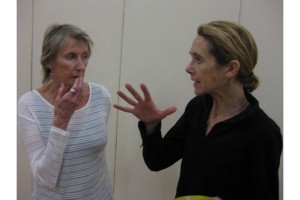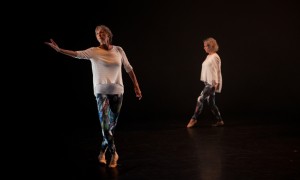 Geoff McGarry
Sadly, Geoff passed away on 12th August 2016. He was an original member of Sage Dance Company, starting in April 2010 and performing in the first ever performance of Sage DC at Claremont in Angel, London, the same year. He was a part of the early group, on whom Kinderszenen was choreographed.
Geoff was naturally highly creative and an inspiration to all as he continued to dance well into his 90s, He was enthusiastic and had a lively presence and will be remembered for the joy he expressed whilst dancing which emanated to those watching.
2015
Performances
Sage Dance Company kicked off their 2015 performances by appearing at RichDance Festival 2015 on Saturday 18th April. RichDance takes place at the 450 Hall Theatre in Hampton School as part of an annual festival organised by Richmond Upon Thames' Arts Service. In recent years this event has marked the beginning of the Sage DC season and has always been most enjoyable. Last year saw 38 groups take part, which included elders groups and a number of talented youth groups from both classical and contemporary backgrounds. Sage DC showed a new short work by Sage DC Director Simon Rice, titled 'Invocation'.
Sage performed at the Islington Town Hall as part of Cubitt Arts Events 2015 on 25 May and also at the Thanet Community Centre in Chalk Farm on 18 May, an annual gathering for the local community elders. They were joined by other performing members including the fledgling talents that frequent the Centre.
Our latest performance was at 'FizzFest' – the Finsbury Arts Festival, where we again performed 'Invocation'. Our final performance of the summer will be at SagaCity, the annual dance gala held at Oxford House in Bethnal Green.
Members, Past Members and Associates
Liz Heasman
Sage are delighted to welcome Liz to the company.  She started rehearsing with Sage in July 2015 and was confirmed as a member in October.
Jill Raven
Jill had to retire from Sage DC in September 2015 for family reasons.  We miss her greatly.
Cecil Rowe
Cec was not with us during spring/summer 2015 as he was touring with Maresa Von Stockert's company Tilted Productions.
Jean Woollard
Sage are delighted to welcome Jean to the company.  She started rehearsing with Sage in January 2015 and was confirmed as a member in April 2015.
Jess Milne
It is with great sadness that we learned of the death our dear Jess on 16th July 2015.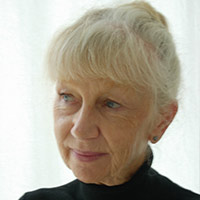 Memories of Jess
When Sage Dance Company formed in 2010, Jess was one of the nine original members. and was a regular performer in the first piece Kinderszenen and also participated in the second piece, Song of Love.
Jess then decided it was time to leave Sage but rejoined last year to be a part of a comic work called ' What are we going to do now?' which was created for a performance at the Islington Town Hall.
Children at play, a song of love and a comic work seem to comfortably describe the essence of Jess, in life, as we knew her.  She was always positive and had a lovely sense of humour and every time I think of her, I can't help but smile.
I often wondered what her secret was, how everyone was so comfortable in her presence but over time realised that she always seemed to be quietly and happily centred. I admit to feeling somewhat beleaguered when she left Sage the first time and sad that she would no longer be with us every week.  It was quite palpable when she returned, everyone was happy to have her back. Shortly after, she said it would not be possible to continue as she had some complications.  She told me very matter of factly and said that it was 'one of those things'.   It was clear that she had communicated in this way for my benefit and was said without fear or remorse, which really typified the quiet strength she exuded.
Now Jess has moved on, I think the world has lost someone very special but somewhere else has gained a very bright, beautiful and loving spirit.  Jess was genuinely loved by us all, will always be in the hearts of those Sages who were fortunate enough to be her companions.  I am very grateful for the times that we shared with her.    Simon
When Jess was around, she somehow lifted my spirits.  She took everything in her stride with such a positive attitude.  She had a delightful sense of humour, and a mischievous streak too!  All these qualities made her an absolute pleasure to dance with.
Last year it looked as if she might be able to join us on the odd occasion and dance with us in pieces specifically tailored to her abilities.  But that was not to be.
It is with much fondness that I recall Jess and with much sadness that I realize I won't have the pleasure of dancing with her again.   Cecil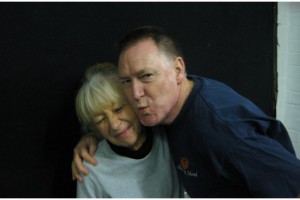 Jess was such a delicate and beautiful dancer with a wicked sense of humour.  I think we all loved her unreservedly. Zelide
A delightful dancer. Always full of fun, together with an amazing sense of humour.  A lovely person. Jill
Such a slight but elegant lady – full of fun and a huge personality. We miss her.  Gilly
Jessie was a small and delicate woman but filled a much larger space with her intention and her dance in which she never lost her humour. Olivia
Jess was a delight to know. A feather-light and lovely dancer; an astute and wise lady, who will be greatly missed by Sages who knew and loved her. Judy
Jess lit up my time with her wicked whispers as we waited our turn to dance. I will always remember with joy our chicken dance together – we were in step. Jess was such a warm person, she drew people to her. I feel richer for knowing her. Genia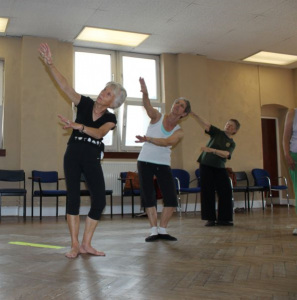 Jess. Judy, Genia in rehearsal for Kinderszenen
Richard Taylor

Richard Taylor, who made the documentary of Sage Dance Company in 2013, died on 24th February, 2015. He had travelled the world making documentaries for the BBC and formed Orpheus Productions which gave him the independence to film what he wanted. On hearing the news of his death, Sage danced in loving memory and in thanks for the work he had made about us.
2014
The Sadler's Wells Elixir Festival 
Sage Dance Company were proud to be chosen to take part in the Elixir Festival 2014 at the Lilian Baylis Studio at Sadler's Wells and performed on Sunday evening 14th September 2014 in the 'C' programme.  It was a very exciting evening for us all.
The Elixir Festival took place over four days in September 2014 and  was designed to celebrate lifelong creativity and the legacy of older artists, whose catalogue of work has changed the art form and continues to influence the future of dance. For the main stage performances on 12 & 13 September, choreographers included Sadler's Wells Associate Artists; performers included internationally renowned artists and former dancers returning to the stage after 20 years or more.  Alongside main stage performances, the festival included four mixed programmes for over 60s dance companies, performed in the Lilian Baylis Studio.  The programme represented a diversity of dance styles, whilst ensuring both a cross-regional and international presence.
Sagacity 
Sage DC were very happy to have been invited to Sagacity 2014 on 11th July 6-8pm at Oxford House in Bethnal Green, London. It is being curated by Fergus Early and his team at Green Candle. It was a wonderful event last year and Sage are looking forward to taking part again.
Day 1: 10th July 10.30am – 4.30pm 'Have a go' and choose between six different 1hr dance and exercise taster sessions in the morning. After a free lunch there will be a fun packed 'Activity Gala' with a variety of activities on offer such as craftwork, massage and table games.
Day 2: 11th July 6.00pm – 8.00pm A Gala performance by London's best and most dynamic older people's community dance groups in the beautiful theatre at Oh!
St Thomas' Hospital
Sage DC were invited to perform at St Thomas' Hospital on Monday 7th July 2014 as part of their afternoon performances program arranged by Breathe Arts Health Research. The show is from 1-2pm and Sage will part share the bill and perform the full version of 'Chase'.
The Capital Age Festival 
Sage DC will perform their full version of 'Chase' and their 4 minute version, filmed at the Sir Robert Peel pub, will also be screened. This was part of the Capital Age Festival 2014 which took place at the Albany Theatre in Deptford, where we joined forces with Entelechy's Tea Dance Team to conjure up an afternoon of dance, tea, cake, music and gentle delights for all ages:
Workshop
On Monday June 16th at Queens Crescent Community Association, a workshop, the last of the Lottery funded workshops, was taken by Jenny Whittaker. The project ran for a year and was titled Nurture2Health.  James Grant successfully applied for the funding on behalf of Sage DC. The workshop was open to the users of the QCCA.
Filming
On May 28th 2014, Filmmaker Tony Price filmed Sage performing their 4 minute version of 'Chase' at the Sir Robert Peel pub in Camden. The regulars made the company very welcome and it was a fun evening with many impressed by the Sage dancers dedication, elasticity and healthy demeanour. A big thank you is due to Tom Boylan for all his help and for making the filming possible.
For pictures of the day, click on the Productions page and scroll down to the Gallery.
RichDance Festival
Sage Dance Company performed a four-minute excerpt from their new Cunningham style work 'Chase' as part of the RichDance Festival at 2-30pm on Saturday 29th March 2014. This piece has been choreographed by former Royal Ballet Company and Merce Cunningham dancer Fionuala Power. This is what Fionuala says about the work: 'Chase is a tribute to, and inspired by, the choreographer Merce Cunningham. The piece invites the element of chance as the movement was created independently of the music forming a chase that appears to alternate between the dancers and the music'.
More on RichDance
RichDance is the borough of Richmond's annual platform for new dance. Our aim is to make dance accessible to all and to offer performance opportunities to anyone who is excited and inspired by dance.
RichDance has been running since 2002 and celebrates innovative new dance from community groups, schools, emerging choreographers, dance students and professionals alike. Richdance provides support and information for student and graduate dancers and advice for those considering professional dance training.
Previous programmes have included some of the UK's most prestigious young dance companies and choreographers, including James Wilton, Cathy Waller and Etta Ermini plus support and advice sessions from faculty members of Roehampton University and The Place.
Sage Dance Company at the Chelsea Arts Collective (CAC)
Artists involved in the CAC presentations on 29th March included the visual arts journalist turned kick-ass performer Sarah Kent, going solo but also in tandem with onstage partner Yong Min Cho; the fearless Avatara Ayuso teaming up for the first time with balletic octogenarian erstwhile physicist Alex Fuchsmann (in his performance debut); the flamboyant and classically-trained Kali Chandrasegaram; stand-up and song from Rambert-schooled dancer Ishimwa Muhimanyi; and a darkly lyrical solo from actor-dancer Vanio Papadelli. Meanwhile among those on the docket for April 12 are London-based dance company Corali in a poetically playful and immersive piece centred round dreams, and Simon Rice's troupe of mature ballet dancers Sage.
More on the curators…
Lilia Pegado
CAC's focus is two-fold. Pegado's ongoing visual arts classes adhere pleasurably to the principles of The Quadrangle, a unique and absorbing method of individual and communal art work and thought. (For more information please see www.liliapegado.com ) Alongside this CAC has a series of daringly diverse and engaging live performances up its copious sleeve, curated by the talent-hunting Hutera and spotlighting artists who span generations and genres.
Donald Hutera
Hutera cut his curatorial teeth in a big way last September with the inaugural GOlive Dance and Performance Festival ( giantolive.com ). 'I adored doing GOlive,' he says, 'and am therefore looking forward to both the highlights programme GOlive Extended (May 20-June 7) and the second full-blast Festival that'll happen this coming September. In the meantime there's CAC, something Lilia and I have cooked up as an opportunity for gifted people to share, as it were, their artistic wares. You'll be seeing some of the same artists who were in GOlive but also new discoveries or connections I've made since then. And what happens at CAC may well feed into GOlive.'
One of the key reasons Hutera is tickled about CAC's performance activities, is the pop-up nature of the venue. 'We're using a church hall that puts me in mind of the set for Pina Bausch's Kontakthof, one of my favourite dance-based shows ever. It's got a lovely atmosphere that's both formal and informal: high-ceilinged and a little old-fashioned but at the same time so open and airy.' But what about the bills he's organising? 'The evenings themselves will be a kind of no-pressure cooker of a platform.' he says, 'I want to juxtapose more polished pieces and experienced performers alongside newcomers and work in development. I'm thinking of it, at least in its initial phase, as a rough yet warm, slightly raw, very direct, exceedingly flexible and communally intimate experience. To me it's like a flying-under-the-radar adventure with next to no (or minimal) technical facilities but, ideally, a load of aspiration and pleasurable sensations attached to it. It's something we'll figure out as we go along.'
Member news
Genia Browning, Judy Greengrass & Vivienne Cove
Genia, Judy and Viv decided to retire from Sage DC in 2014. They have been with Sage since our first year in 2010. Judy and Genia were regulars in 'Kinderszenen' and 'Song of Love' and Judy was significant in helping with the organising of the Lottery funding within the last year. Viv also danced in 'Kinderszenen' and 'Song of Love' and was our acting Secretary. They will all be missed but we look forward to seeing them from time to time.