ABOUT US
Sage Dance Company is a community dance company for people aged 55 years and over. The mandate for the company is to continually create new work for performance and improve the members' technique and further their skills through the rehearsal and performing process. This has led to increased abilities in learning skills and memory capacities as well as maintaining both the health and fitness of the dancers.
The work they do is sophisticated, challenging, fun and of genuine quality. As an original and unique classical ballet company, Sage are pushing back frontiers and boundaries by showing that the senior citizens within society can continue to live rich and healthy lives, be creative and acquire new knowledge and skills. Sage are great advocates for the causes of older people and, as role models, are living their vision of a more creative and healthier society.
A documentary video made by the late and great filmmaker Richard Taylor, in 2013.
TRUSTEES:
Barbara Berkeley-Hill (Chair)    Charles Denroche    Bren Gosling    Liz Heasman     Felicity McDonald    Carol Mercer   Olivia Lousada    Maggy Pigott   Cecil Rowe   Teresa Thornber-Mann  Gilly Wesley (Treasurer)   Jean Woollard (Secretary)

MEMBERS:
Teresa Earle  Jen Kahawatte  Catriona Maccoll
DIRECTOR AND CHOREOGRAPHER:
Simon Rice 
HMRC Charity No. XT37576
SAGE DANCE COMPANY BIOGRAPHIES

Simon Rice  – Director & Choreographer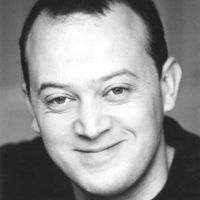 Simon was a First Soloist in The Royal Ballet Company (1982/92). He appeared in works by choreographers including Ashton, Balanchine, MacMillan & Robbins. He was the first male dancer to perform The Chosen One in MacMillan's The Rite of Spring. His freelance work includes Carousel at The National Theatre, dancing Puck in The Fairy Queen (ENO), acting the role of Puck at the Mannheim Opera, Germany, in A Midsummer Night's Dream & also The Skin of Our Teeth at The Young Vic and 'I Do' for Dante Or Die. Fabulous Beast Dance Theatre work includes Giselle at The Barbican. He choreographed The Vary People for K Ballet, Japan, and The Spoleto Festival. Italy. Co-founded flamingofeather supported by the Dancer's Career Development. Founded Abundance, creating Still Moving, Moonshake and Grace. Formed over 55s dance company Sage Dance Company, creating Kinderszenen and Song Of Love. Awarded The Winston Churchill Memorial Trust Fellowship 2010 to study models for social inclusion in Brazil.
Fionuala Power – Guest Choreographer & Teacher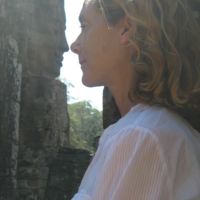 Fionuala has worked extensively as both a dance teacher and a yoga teacher. She has been connecting to yoga for over 25 years through her personal practise and teaching, initially integrating yoga into her physical training as a professional dancer with The Royal Ballet Company, Merce Cunningham Dance Company, Wayne MacGregor Dance Company and throughout her dancing career. In 1999 Fionuala started her training as a yoga teacher with The British Wheel of Yoga UK. She then travelled extensively to study with some of the most knowledgeable and distinguished Yoga teachers in Asia, Europe & New York. This is her first choreographic work for Sage Dance Company.
Barbara Berkeley-Hill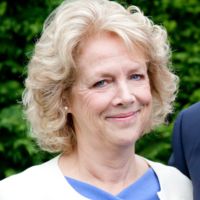 Barbara has had a lifelong passion for dance. From the ages of 7-15 she attended a small but very good provincial dance school and received a solid grounding in all forms of dance. She danced her way through university but then there was the inevitable gap as the demands of family life and a busy professional career in higher education took over. She is now enjoying a very active retirement and is delighted to have the chance to dance again as a member of Sage.
Charles Denroche